March 9-13 marks CSI Boise State Week, which celebrates Boise State University's ongoing partnership with the College of Southern Idaho (CSI). CSI students, staff and the South Central Idaho public are invited to learn more about flexible Boise State programs and transfer opportunities, and connect with valuable support services.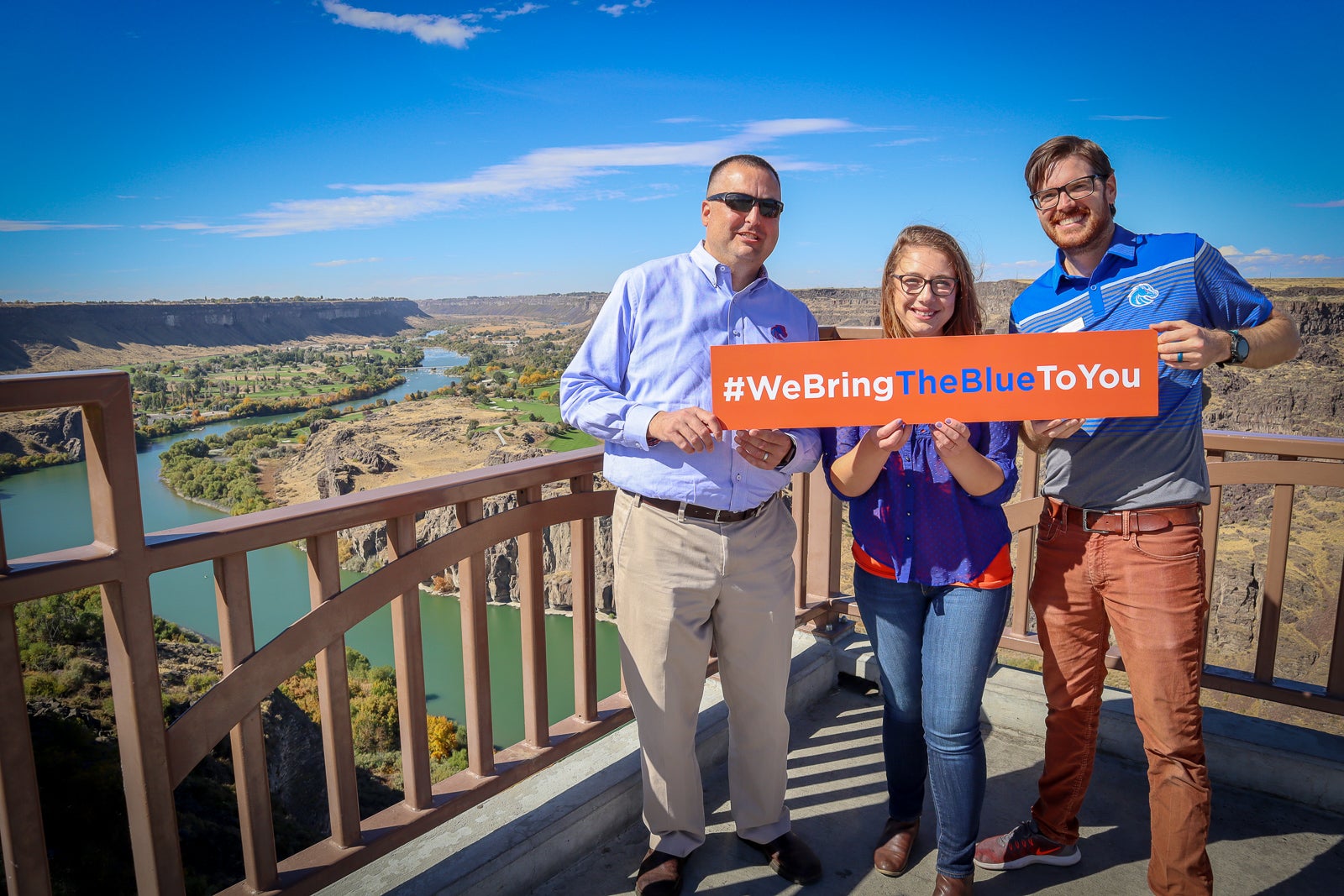 2020 CSI Boise State Week Highlights
March 9-10, Boise State Extended Studies staff visit CSI classrooms to share information about Boise State online programs and how students can complete their bachelor's degrees in the Magic Valley.

March 11-12, visit Boise State's table in the CSI Student Union Building between 11 a.m. – 2:30 p.m. Be one of the first 50 CSI students to donate two non-perishable food items and receive a free Boise State t-shirt. Learn about BroncoConnect, Boise State summer sessions and support CSI's student food pantry.

March 13, end the 2020 CSI Boise State Week in the CSI Student Union Building and celebrate the Boise State and CSI partnership with Boise State leaders and CSI Dean of Students and Student Affairs staff. 
To learn more about Boise State at CSI, visit boisestate.edu/flex/flexible-locations/csi/ or contact Brian O'Rorke at (208) 933-2305 or boisestate-csi@boisestate.edu.