During the biannual College of Health Sciences meeting this fall, five faculty and staff were recognized for their outstanding service to the college. Congratulations to Pam Gehrke, Cindy Clark, Megan Koster, Danya Lusk and Berta Tavlin.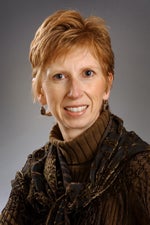 Gehrke, associate professor in the Department of Community and Environmental Health, was conferred the Excellence in Faculty Teaching award. Gehrke's students praise her ability to engage them in the learning process every week inside and outside of the classroom by challenging them to think outside the box. Students felt that Gehrke's passion was contagious and positively impacted their learning experiences. Gehrke holds an EdD in curriculum, instruction and foundational studies from Boise State University. She has a master of science degree in community health nursing from the University of Portland with an additional emphasis in nursing education. Her bachelor of science degree is from Southern Oregon State College (now Southern Oregon University) in Ashland, Oregon. Gehrke presents widely on creative teaching, engaged learning, and distance education in nursing education.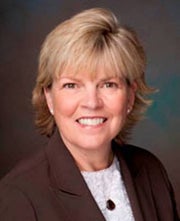 Clark, professor in the School of Nursing and founder of Civility Matters®, was given the Excellence in Faculty Research award. Clark has an extensive program of research spanning more than a decade which has national and international scope. She recently published a book titled, "Creating and Sustaining Civility in Nursing Education" published by Sigma Theta Tau International. The book has been nominated for the STTI Print Media Award. Her pioneering work on fostering civility has opened essential conversations on a serious issue that often remains hidden and ignored. Clark's ground-breaking research has brought national and international attention to the controversial issues of incivility in academic and work environments and has led to the development of "best practices" on ways to measure, prevent, minimize and address uncivil and disruptive behavior. She has presented nearly 20 professional presentations in the past year including, keynote, plenary and distinguished lecturer presentations for health care organizations, businesses, and colleges and universities. Her empirical measurement tools have been used by international researchers in Israel, Iran, Indonesia the Philippines, the People's Republic of China, Malaysia, Jordan, Canada, Uganda, Ecuador and Saudi Arabia. Clark holds two bachelor of science degrees, one in nursing and the other in addiction treatment and recovery. She has a master of science degree in human development and family studies, a post-master's certificate in nursing leadership and a Ph.D. in educational leadership.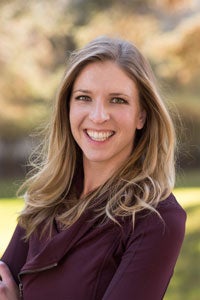 Koster, clinical assistant professor in the Department of Respiratory Care, was given the the Excellence in Faculty Service award. While she has only been a clinical faculty member for a short time, she has contributed significantly to the department and to the community. She has been an advisor for the new Timmy Global Health student organization and has supervised several College of Health Sciences students during a medical mission to the Dominican Republic. The Timmy chapter has received the Group Commitment to Service award from Boise State for their efforts. Koster will lead another Timmy mission with Boise State students in January 2014 and, after finals this spring, she is joining another group to the Dominican Republic to care for patients who are having repairs of congenital heart defects. Koster is one of only two advisors for degree completion students and is the main faculty member participating at St. Luke's Regional Medical Center. She helps the Department of Respiratory Care's director of clinical education to maintain contact with what is going on with clinical preceptors, instructors, and supervisors in the adult, pediatric, and neonatal areas. Koster also serves the local community with her work in the neonatal intensive care unit at St. Luke's and serves as a content expert and resource for their therapists. Koster earned her master of health science degree as well as her bachelor of science in respiratory care from Boise State University.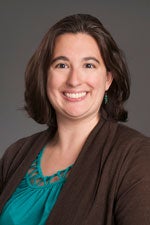 Lusk, graphic design specialist for the College of Health Sciences, was conferred the Excellence in Staff Service award. Lusk goes over and above to provide excellent service to the college. She has utilized self-study to improve her efforts and to develop networking relationships across campus in order to setup and maintain the college's websites. She has developed electronic newsletters and takes extra care to try and meet the needs of the college's faculty and staff. Lusk participates in several university groups, including Marketing Minds and the Campus Readiness Team. She has served as a committee chair or officer for the Boise State University Association of Office Professionals. She is currently the vice president of the Association of Office Professionals and recently chaired the planning committee for the very successful professional development day for Boise State staff that focused on better serving the Boise State community. Lusk is a firm advocate for healthy lifestyles, encouraging her colleagues to take care of themselves at work and at home. Lusk earned a master of fine arts in dramaturgy and a graduate certificate in women's studies from the State University of New York – Stonybrook, and received her bachelor of arts in theatre arts at Linfield College.
Tavlin, administrative assistant for the School of Nursing, was given an Appreciation for Your Service award as she prepares to retire at the end of December. Tavlin always volunteers and is proactive in providing service. She sees things that need to be done and does not hesitate to take care of it. Her dedication to the students cannot be matched. She leads and advises them twice a year with the Nursing Pinning Ceremony, a convocation for the graduating class. This is a momentous event to put on and Tavlin makes it look like it came together overnight. She has helped nursing students collect hundreds of thousands of dollars towards scholarship funds and for the Student Nurses Association, by selling t-shirts, sweatshirts and raffle tickets and by running silent auctions. Her work and efforts are much appreciated and her service to the college and the university is a model for all.