2022 Andrus Center Conference:
The Sawtooth National Recreation Area at 50: Our Legacy and Future Challenges
Conference Report and Findings
May 24, 2022 Boise State University
Andrus Center for Public Policy
The Sawtooth NRA was created 50 years ago to protect the iconic mountain landscapes of Central Idaho. Rather than create a National Park, Congress believed that a National Recreation Area would preserve the natural, scenic, historic, pastoral, and fish and wildlife values while also providing a recreational playground for Idahoans and the nation.
On Tuesday, May 24, 2022, the Andrus Center for Public Policy hosted a one-day virtual conference to explore how well this vision has been achieved, and to assess the protection challenges likely in store for this sanctuary of wilderness peaks, flowery meadows, and mountain lakes over the next 50 years.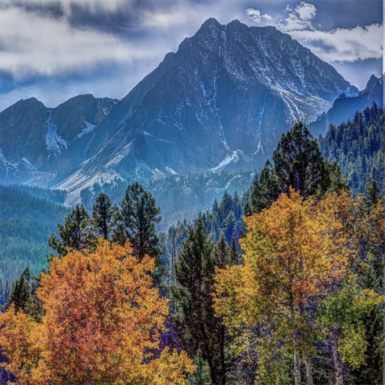 The Center was pleased to convene a series of keynote speakers and panels that include many of the diverse perspectives on the Sawtooth NRA's past and future challenges.  That list appears at the front of this conference report.