Keynote Speaker and Address
We are pleased to welcome two keynote speakers to the conference: Dr. Cary Supalo and Michael Jacobson.
Dr. Cary Supalo
Dr. Supalo received his Ph.D. from The Pennsylvania State University in 2010, with a research interest in chemical education. He focused on the development of a series of talking and audible laboratory tools that promotes a hands-on science learning experience in the secondary science laboratory classroom. Through his research, he modified various laboratory curricula to develop a set of best practices for teaching science in a hands-on way to students who are blind.
His passion is further motivated by his direct involvement with the National Federation of the Blind (NFB), which is the largest consumer organization of blind persons in the United States. Through his volunteer activities on behalf of NFB, he has conducted numerous hands-on science workshops for middle and high school students with BLV. His drive for the development of new access technologies in the science laboratory classroom is supported by United States Federal grants to support the product development he conducts through his firm, Independence Science.
Additionally, Dr. Supalo serves as a visiting scientist in the Department of Chemistry at Purdue University in West Lafayette, Indiana. Dr. Supalo also currently serves as a research developer with the Educational Testing Service in Princeton, New Jersey. His research addresses accessibility as it relates to high stakes assessments and working to help develop the next-generation interfaces needed to promote inclusion in the STEM fields of study. He has a strong passion for collaborating with anyone interested in working to make the hands-on science learning experience for students with disabilities more of a reality.
Dr. Supalo's keynote address focuses on Artificial Intelligence in the Twenty-First Century Digital Classroom for Students with Visual Impairments: Where are we, and where are we going?
Michael Jacobson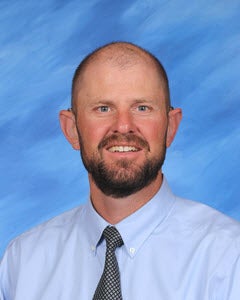 Michael Jacobson is the Superintendent of Swan Valley School District #92. Mr. Jacobson has been a Superintendent for 6 years and prior to that, he was a high school math teacher where he taught at Compass Academy in Idaho Falls and Little Wound High School on the Pine Ridge Indian Reservation in Kyle, SD. Before entering the education profession he worked for the Oakland Raiders for 5 years in various roles with the organization.
Mr. Jacobson holds a bachelor's degree in Business Administration with an emphasis in Finance, M.A. and Ed.S degree in Educational Leadership, and is currently working on his Ed.D in Educational Leadership. He spent his first birthday in the hospital with spinal meningitis and as a result, is classified as having a severe profound hearing loss. His hearing loss has forced him to make some adjustments in his life, however, accepting his disability has allowed him to take life straight on and be his own advocate.
Michael's Keynote address focuses on Overcoming Adversity with a Growth Mindset.