Discover Electrical & Computer Engineering
Value. Opportunity. Impact.
The Department of Electrical and Computer Engineering (ECE) at Boise State University is focused on providing an outstanding, student-centered education. We offer hands-on labs, research experience, internship opportunities, and much more! We are inventors, industry veterans, authors, researchers, and creators, all focused on helping you achieve your educational and career goals.
Which Program is Right for You?
BS in Electrical Engineering (BSEE) involves course work in circuits, microelectronics,  signal processing, and more.  Careers include the design of cyber-physical systems, research in an optics or photonics lab, working on next-gen wireless communications and antenna design,  developing robotics and control systems, and designing renewable energy systems for a greener tomorrow.
BS in Computer Systems Engineering (BSCSE) is focused on computer architecture, firmware, digital logic, embedded systems, computer systems security, Internet of Things (IoT), and machine learning.  Careers in computer systems engineering design secure small systems. Small systems are those "things" that interface with the physical world through touch, buttons, touchless sensing, and actuators. As a computer systems engineer, you design these systems to interact with the physical world, compute a response, and accomplish a task.
We offer several certificates to help plus up your profile:
Biomedical Instrumentation
Cyber Operations
Cyber-Physical Systems for All Majors
Security of Cyber-Physical Systems
Check out our available certificates
At the graduate level, we offer a Master of Science, Master of Engineering, and Doctorate in Electrical and Computer Engineering.
Which program interests you?
The Electrical and Computer Engineering Department offers many exciting degree and certificate options for undergraduates. We also offer a 4+1 accelerated master's option, a Master of Engineering, a Master of Science, and a Doctorate in Electrical and Computer Engineering.
Careers and Salaries
Today's electrical and computer engineers have a powerful role in creating social good, delivering innovations for a better future. Graduates from Boise State's programs work in nearly every industry including automotive and aerospace, semiconductors, wireless communications, all the way to patent law. The U.S. Bureau of Labor and Statistics has more information about the occupational outlook for electrical and electronics engineers.
"In my experiences as an entrepreneur in working with the Boise State University Electrical and Computer Engineering department, I have been successful at finding key talent to help bring different technology products to market." – Thomas Jensen, former IDEO, HP, Tesla Motors and Founder / CEO of PakSense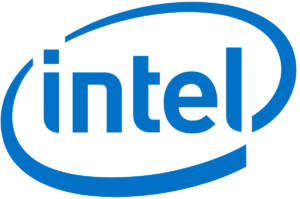 Innovative Curriculum
The ECE Department at Boise State University offers a Bachelor of Science in Electrical Engineering accredited by the Engineering Accreditation Commission of ABET. Our undergraduate curriculum emphasizes hands-on experience.
From the security of cyber-physical systems to the latest in biomedical instrumentation, students can complete a variety of certificates to help build their professional profiles:
Biomedical Instrumentation
Security of Hardware and Firmware Systems
Security of Industrial Processes
Security of Software Systems
Semiconductor Devices
In the VIP program, students earn academic credit for working alongside faculty pursuing ambitious, multi-semester projects. Participants gain hands-on experience, develop skills over time, and work on an interdisciplinary team.
We are committed to student success and proud to participate in the University's Finish-in-Four Graduation Guarantee program. The program is designed to help students graduate in four years. Students sign an agreement to participate as freshmen and are assigned an academic advisor who assists with academic planning, course registration, and career guidance.
Boise State College of Engineering's
Accelerated Master's Degree
The College of Engineering's Accelerated Master's Degree program provides the opportunity for qualified undergraduate students to take up to 9 credits of graduate courses as seniors and have these courses simultaneously count for both their bachelor of science degree and their master's degree. In just five years, students can earn both a bachelor of science and a master of engineering in electrical and computer engineering.
Learn More
IT PAYS TO STAY
An undergraduate degree from Boise State costs less than you might think!
Currently, Idaho residents pay just $4,034 in tuition and fees per semester. Compare this to per-semester, non-resident tuition at Washington State ($13,156), Oregon State ($11,021), Montana State ($14,132), or the California State System ($8, 360 minimum).
APPLY NOW!
We are excited for your future in the Electrical and Computer Engineering Department at the Boise State College of Engineering!
When you're ready, you can begin your application online at any time.
Start Your Journey