SBenner Graduate Students
Current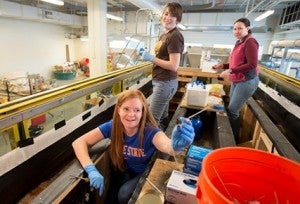 Annika Quick: Annika is investigating the processes controlling the release of nitrous oxide from streams. Streams may provide as much a 10% of global anthropogenic release of this potent greenhouse gas yet we have a poor understanding of what controls the formation of this gas. Using a large flume experimental design and working with colleagues in microbiology and hydrology, Annika is developing a comprehensive conceptual model of nitrous oxide release that explains how chemical, biological, and hydrologic factors drive nitrous oxide release.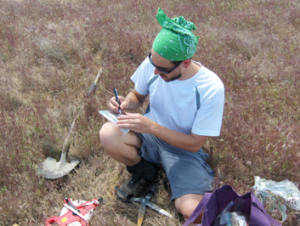 Xavier Gagne: Xavier is investigating how the invasion of the invasive species 'cheatgrass' impacts the soil chemistry inclusive of organic carbon nutrients, and trace metals in the Snake River Plain of Southeast Idaho. Soil carbon is an important potential source and sink for carbon dioxide so what happens to our soils impacts our climate. By collecting and analyzing a series of soil cores both in areas where cheatgrass is present and where it has not yet invaded, Xavier is documenting important changes to this ecosystem.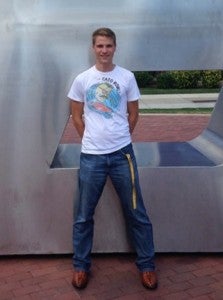 James Fisher: James is working on a project to better understand the effectiveness of cloud seeding to increase snow accumulation in the mountains of Idaho. Cloud seeding is a rapidly growing effort to influence and manage water by promoting the nucleation in clouds to increase snowfall. James is using ultra-level methods to analyze for the chemical signature of cloud seeding in the accumulated snowpack. This work requires both challenging field data collection and careful laboratory analysis to document the layers of snow influenced by seeding because the target elements are present at concentrations in the low parts per trillion.
Past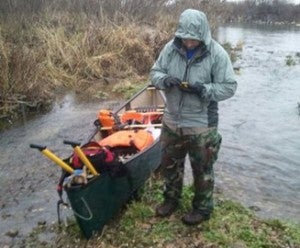 Brian Yelen: Brian Yelen is working on quantifying spatial and temporal distribution of nutrients in the Boise River. The Boise River is negatively impacted by nutrient loading from both municipal sewage treatment plants and agricultural practices. While it is clear nutrient concentrations are high in the Boise, it is not as clear what the primary sources are. Brian is conducting massive sampling campaigns along the entire lower Boise River to document where the primary nutrient inputs are to the river.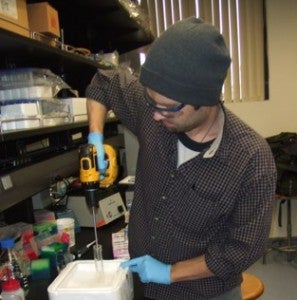 Ian Penn: Ian is working on a project to better understand how nutrients are impacting the Boise River. Heavy loading of nutrients to the Boise is presumed to be having a negative impact but we really don't know how the ecosystem is responding. Working closely with faculty in Biology, Ian is collecting and analyzing samples from the Boise to document the spatial distribution of algae along the river; those changes will provide the evidence of the impact of nutrients on the Boise.
Brian Stark: Brian received his Bachelor degree from Whitman College and is returning to academia after working for 10 years. Brian's thesis work is in remediation of mine drainage. Hiswork is assisting the efforts to clean up the Couer d' Alene mining district in northern Idaho. His specific goal is to develop geochemical understanding of the mechanisms leading to the release of zinc to the surface waters of the basin. His work is funded by the Idaho Department of Environmental Quality; Brian is also a NSF GK-12 fellow.
Mel Kunkel: Mel joined our group after a full career in the military where he was a climate forecaster. For his M.S. project, Mel developed a map of soil carbon distribution in the Dry Creek Experimental Watershed. Mel currently works for Idaho Power here in Boise.
Andrew Austreng: Andy joined the Department from North Dakota, where he received his Bachelor Degree. His thesis is focused on quantifying changes to the terrestrial carbon reservoir resulting from invasive species and the subsequent attempts to mitigate those invasions. His field work is focused in the Sagebrush Steppe ecosystem of the Snake River Plain. Andy's work is funded by the Bureau of Land Management.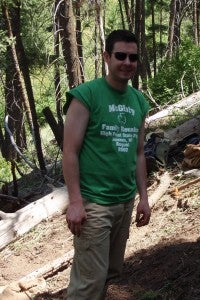 Brian Hanson: Brian received his B.S. from the University of Nevada, Reno. In his thesis, Brian is conducting research on the causes of elevated uranium in groundwater. Dissolved uranium can be naturally occurring groundwaters but isolating the sediments from which the uranium is leaching can be challenging. This project combines field and laboratory work and includes the application of uranium isotopes to figure print the solid phase source of the uranium. Brian's work is funded by the Idaho Department of Environmental Quality and the Idaho Water Resources Research Institute.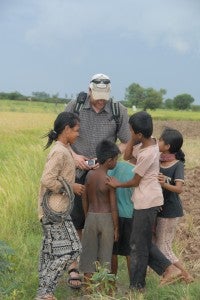 Mat Weaver: Mat's research is focused on better understanding the controls on the massive soil carbon reservoir, with important implications for the response of the global carbon cycle to increasing atmospheric carbon dioxide. His work  is primarily laboratory-based and  is focused on measuring the degree to which different soils breakdown and release carbon dioxide. Mat is also working full time as a engineering hydrologist for the Idaho Department of Water Resources.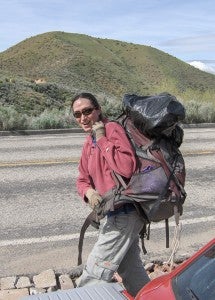 Toni Smith: Toni joined us from University of Southern Oregon where she received an undergraduate degree in geology. Toni's thesis focused on understanding how changes in soil moisture, both in space and time, influence ecological response. Toni developed a soil moisture dataset in the Dry Creek Experimental Watershed and used that dataset to reveal the strong influence of microtopography and spring precipitation in dictating above-ground biomass and ecosystem type.  Toni's research was funded by the NSF-EPSCOR program; Toni was also an NSF GK-12 fellow. Toni is currently in an modeling internship with Exxon.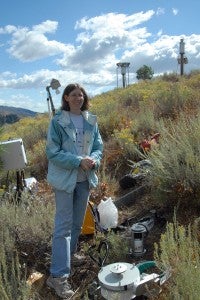 Katrina Ladd: Katrina is a civil engineering student and she conducted research related to global climate change. Specifically, she focused on soil carbon dynamics in the Dry Creek Watershed. Katrina's research was funded by NSF-EPSCOR. Katrina was also a recipient of a NASA Idaho Space Grant Fellowship. We are currently writing the manuscript for submittal. Katrina hopes to enter a Ph.D. program in the near future.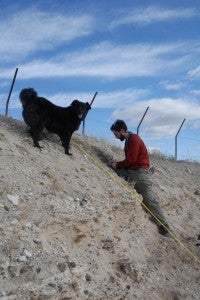 Montague Busbee: 'Monty' arrived from Clemson, South Carolina where he has spent the last few years in the environmental consulting world. He is thesis combined his previous biology degree with aqueous geochemistry in a thesis focusing on identifying mechanisms leading to the release of arsenic to the groundwater underlying the Boise region. His thesis has been published in the journal Applied Geochemistry. Monty works for a small environmental consulting firm outside of Seattle, Washington.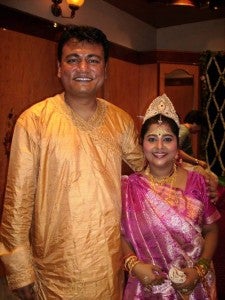 Somenath Ganguly: 'Som' comes from Calcutta, India where he recently completed a M.S. in hydrogeology. He pursued a second M.S. in hydrogeology with his thesis research focusing on developing a groundwater flow model for an arsenic contaminated aquifer on the Mekong Delta in Cambodia. His thesis has been published in the journal Groundwater. Somenath has returned home to India.