How do you make the most of your mentor?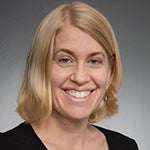 Dr. Ellen Schur, an Associate Professor of Medicine at the University of Washington, leverages her background and expertise in mentoring to help you understand how to get the most out of your relationship with a mentor.
Dr. Schur discusses the concept of mentoring, stages of mentoring, and handling special situations (e.g., long-distance mentors, multiple mentors). She also presents two case examples to help viewers see the concepts presented in application.
You'll learn how good mentorship can:
Increase your productivity;
Improve career advancement;
Increase achievement of grant funding.