Sarah Toevs – Center for the Study of Aging
Healthy Aging Promotion & Education
The Center for the Study of Aging (CSA), directed by Dr. Toevs, conducts research, provides education, and collaborates with university and community partners to increase knowledge and awareness of aging related issues. The work of the Center is guided by the philosophy that aging is a lifetime endeavor.
Current Center Research:
Idaho Caregiver Alliance (ICOA [Lifespan Respite]), Honoring Choices Idaho (Jannus), Idaho Fit and Fall Proof Program (IDHW), Sustainable Model for Community Paramedicine (IDHW), Idaho Alzheimer's Planning Group (IAPG), Justice Alliance for Vulnerable Adults (JAVA).
Additional Information: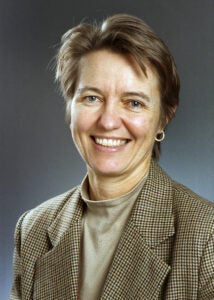 Dr. Toevs' research efforts seek to maximize quality of life for individuals of all ages and engage students in the process. Her research expertise is in program evaluation and community assessment and has resulted in state and regional publications and presentations.
Director:
Sarah Toevs, Ph.D
Contact Information: