Uwe Reischl – Public Health Telemedicine
Assessment of Naturalistic Observational Diagnostic Assessment Tool (NODA)
NODA, an imaging technology, is a tool designed to allow remote diagnostic assessment of autism using an in-home recording system. In Dr. Reischl's study, research aimed to evaluate the clinical significance of NODA in the diagnostic practices of children with autism, and also the experiences, and feedback of both parents and providers in the application of this tool in the field.
Funding:
Behavior Imaging Solutions
Additional Information: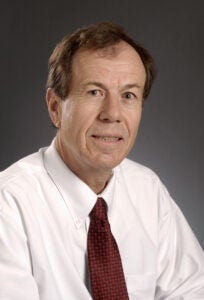 Dr. Reischl is a public health physician with specialization in occupational medicine and Public Health. His research interests include telemedicine and international public health. Reischl is also collaborating in research with a number of Idaho technology companies and serves on their Board of Directors.
Principal Investigator:
Uwe Reischl, Ph.D, MD
Contact Information: