Cynthia Curl, assistant professor in the School of Allied Health Sciences Department of Community and Environmental Health, and Dale Stephenson, director of the School of Allied Health Sciences and director of the Center for Excellence for Environmental Health and Safety, presented research at the International Society of Exposure Science on Oct. 9 – 13 in Utrecht, Netherlands.
Curl's research, "Effect of a Randomized, Blinded Organic Diet Intervention on Pesticide Exposure among Pregnant Women," aimed to design an effective recruitment strategy and a means to deliver organic and conventional produce to study participants in a blind and measureable way, and assess success and compliance with the dietary intervention through repeated measurement of urine samples.
Curl partnered with Women, Infants, and Children clinics in the Treasure Valley to recruit 20 women during their first trimester of pregnancy. All participants reported eating exclusively conventionally-grown food at the time of recruitment. Women were evenly divided into conventional and organic food groups and are now receiving weekly deliveries of produce throughout their second and third trimesters. Participants provide weekly urine samples and complete food diaries using a mobile phone app or written diaries.
Curl intends to compare weekly urine samples for levels of exposure to one herbicide, seven organophosphate insecticides, and eight pyrethroid insecticides. She also intends to investigate produce items associated with the highest concentrations of urinary pesticide metabolites.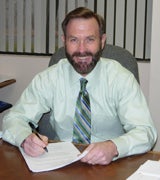 Stephenson's research, "Exposure to Carbon Monoxide during the Operation of Recreational Watercraft – a Public Health Hazard with Potentially Lethal Outcomes," was intended to promote awareness of public exposure to carbon monoxide associated with the use of recreational watercraft.
Stephenson monitored real-time carbon monoxide concentrations on and adjacent to six ski boats, three with inboard engines and three with outboard engines. Stephenson collected real time carbon monoxide samples from the breathing zone of an individual placed on a floatation device being towed behind each boat while the engine was under load. Stephenson also fixed a data-logging carbon monoxide monitor on the boat to estimate exposures received by a boat operator while the engine was both idle and under load.
The US Environmental Protection Agency (EPA) has established carbon monoxide exposure thresholds for health and safety. If an individual is exposed to 420 parts per million (ppm) of carbon monoxide their ability to escape their environment is impaired. An individual exposed to 1700 ppm faces life-threatening effects. Further, it is well-recognized by medical experts that instantaneous exposures exceeding 2000 ppm can be rapidly fatal.
Results from the samples collected while the engine was idle showed that carbon monoxide concentrations were highest at the swim ladder and swim platform locations ranging from 1800 ppm and 5000 ppm. Breathing zones of an individual being towed five feet behind the boat ranged from 80 ppm to 500 ppm. This data suggests that the maximum carbon monoxide concentration values found in this study have the potential to exceed US EPA exposure thresholds and, in some instances, exceed concentrations thought to be rapidly fatal.
Both faculty have a long history of exposure related research, though this was the first time they had presented in the Netherlands.
Curl earned her Ph.D. in Environmental and Occupational Health Sciences from the University of Washington in 2014, and her M.S. from the same program in 2000. She earned her B.A. in Chemistry from Swarthmore College in Swarthmore, Pennsylvania in 1998. Curl joined Boise State University in the spring of 2015 as an assistant professor after spending eight years as the project manager for the Multi-Ethnic Study of Atherosclerosis and Air Pollution at the University of Washington. Prior to that position, Curl worked in academia as a researcher for the Pacific Northwest Agricultural Safety and Health Center at the University of Washington. She also spent time working in both the private and non-profit sectors as an environmental consultant and as a researcher.
Stephenson earned his Ph.D. in Environmental Health from Colorado State University in 1991 and his B.S. in Geology from Metropolitan State University in Denver, Colorado in 1984. Stephenson came to Boise State University in 2003 as an assistant professor after holding academic positions at the University of Utah (1999 to 2003) and the University of Idaho (1997 to 1999). Stephenson's research and teaching specialties lie in the discipline of occupational health, specifically as they relate to the assessment and control of airborne exposure to toxic agents. Peer-reviewed publications related to his specialty involve the characterization of human exposures to welding fumes, zeolite fibers, and biological pathogens.