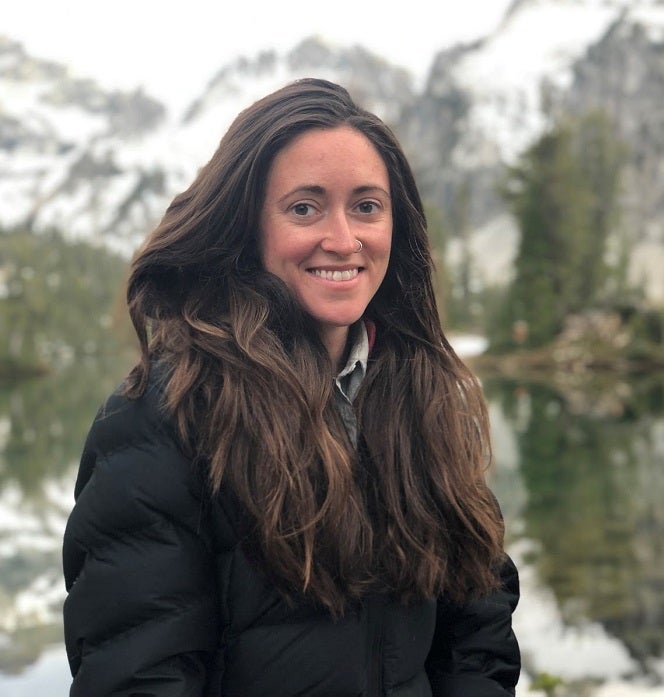 Lauren Hunt, a student in the Human-Environment Systems (HES) group pursuing a Ph.D. in ecology, evolution and behavior, has received one of just two national Science to Action fellowships given by the United States Geological Survey.
This fellowship, a partnership of the USGS National Climate Adaptation Science Center and Michigan State University, provides $10,000 for Hunt to create a social-ecological vulnerability mapping tool to inform policy and improve climate change adaptation in the West.
"Working with USGS and local agencies to develop a decision support tool has been a great experience to have as an early career scientist. Having access to the amazing network of researchers and resources will certainly enhance the quality and applicability of my dissertation research," said Hunt.
On campus, Hunt researches with HES assistant professor Vicken Hillis and is co-developing management techniques for drought resilience on rangelands in the High Divide region of Idaho and Montana.
"Lauren's fellowship is an exciting opportunity to work with USGS researchers, producing novel social-ecological climate vulnerability maps that have real-world impact," said Hillis. "This award follows from Lauren's careful consideration of the broader implications of her research and her commitment to actionable science."
Hunt received a bachelor of science in biology and a master of science degree in entomology from the University of Maryland, College Park. Boise State attracted her, she said, because of the mission of the Human-Environment Systems group, a program within the College of Innovation and Design that focuses on research and teaching promoting understanding of complex human-environment systems.
"We have a wonderful and supportive group of scientists exploring ways to integrate social and ecological disciplines to solve some of the most pressing current issues. Agriculture is an interesting lens through which to examine social-environmental challenges because of the inherent connection between producers and the ecosystem," said Hunt.
During the research for her master's degree, she became interested in ways growers could adjust their production systems to benefit both their bottom line and the ecosystem.
"Now," she said, "I'm exploring how public lands of the West are managed for multiple uses, and how ecosystem health can be balanced with the economic viability of our communities."