By Jay Carlisle
Read the tribute to Gary written by his family.
On March 30th, the IBO family lost one of our greats – Gary Robinson, who has been one of the most valuable and dedicated volunteers in our history.  Gary passed after a battle with pancreatic cancer and we, along with his family and many friends, will miss him greatly.  It's important to point out that he didn't "lose" the battle to cancer – he was active, happy, and at his creative/mischievous best until his last few days!
Gary showed up on Lucky Peak unannounced one day in August 2004 and told us he had banding experience and wanted to get involved if we'd have him.  At first glance, I wasn't sure if this "old-timer" would be up for it but he quickly proved himself!  We went on a few net runs together and he demonstrated his ability to quickly extract birds from mist-nets and, though he huffed and puffed at times, he was always able to hike the trails to the nets.  It wasn't long before he joined Carol and Dave Wike to form the "Three Amigos" – our team of ever-reliable volunteers that have been invaluable to IBO's long-term banding studies for most of our 20+ year history.  They've been around for almost every MAPS (Monitoring Avian Productivity and Survivorship – a continent-wide breeding season protocol) banding day, lots of early-season days during our Lucky Peak fall migration project, and – more recently – became stalwarts of our hummingbird monitoring project.  Through all this effort, they've all been instrumental in helping us train scores of seasonal field assistants and the next generation of IBO volunteers while being invaluable members of the team themselves.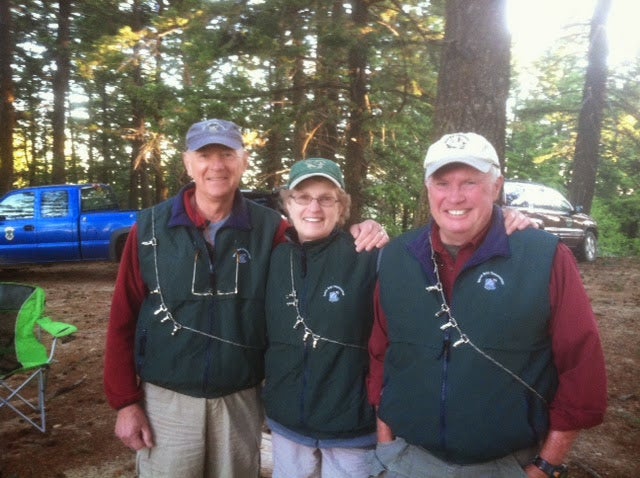 Gary, in particular, was well-known for his "magic fingers" at the mist-nets.  Field assistants would often exclaim, "How did he just do that?!" after he'd removed a tangled-looking bird from the net in 10 seconds or less, sometimes with one hand!  Many field assistants fondly remember net runs with Gary as he effortlessly removed 75% or more of the birds in a given net in the same amount of time as they got the rest and, if they were lucky, he shared some of his secrets too!
Just as much, we've all enjoyed the many stories from Gary's younger days – a sip of Lord Calvert in the evening often unlocked a story or 3 for the Lucky Peak crew :)  He was a veritable Swiss Army Knife of a man who tried and excelled at many professions during his career, starting as a Marine out of high school and, among other roles, enjoying spells as a biologist, police officer, zoo keeper, game warden, school teacher, and animal caretaker at a retirement home.  Similarly, he also carried everything you could think of, and more, in his jeep– so much so that if we ran out of something at Lucky Peak, we asked Gary as the first option.  He had a mischievous side as well, pulling pranks such as placing small sticks, pine cones, or even a lizard into bird bags and delivering them as if they were birds, usually with a straight face – and maybe a wink later.  We also heard several humorous stories about how he and the love of his life, Sandy, re-found each other after several decades – I'm so glad they did and, Sandy, thanks for sharing him with us!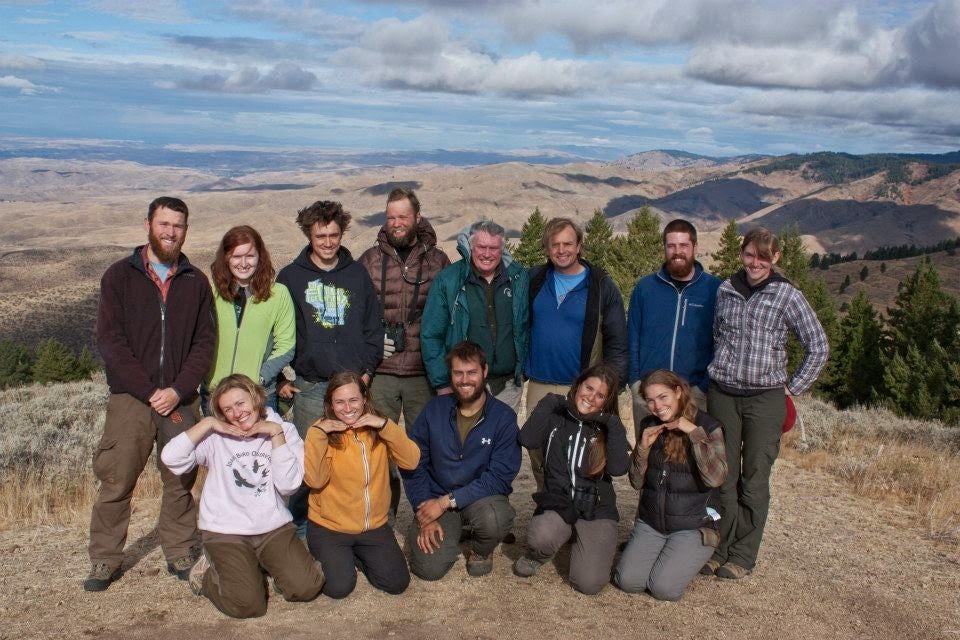 Most of all, Gary was a loving friend to all of us and we will miss his big heart as much as his deft skills with the tiny birds we study.  As Sandy said to us as we gathered with her and Gary on his last day, "he'll be with you when you go up to Lucky Peak" (certainly for hummingbirds and the river site too!) and I'm sure I'll ask him for help the next time I'm struggling with a tangled bird.  We love you Gary and thanks for EVERYTHING!
At the request of his family, memorials, in lieu of flowers, may be directed to the Intermountain Bird Observatory. We've started a Gary Robinson memorial fund. Our mailing address is 1910 University Drive, Boise, ID 83725-1515. Please include a note letting us know if you are donating in Gary's name.