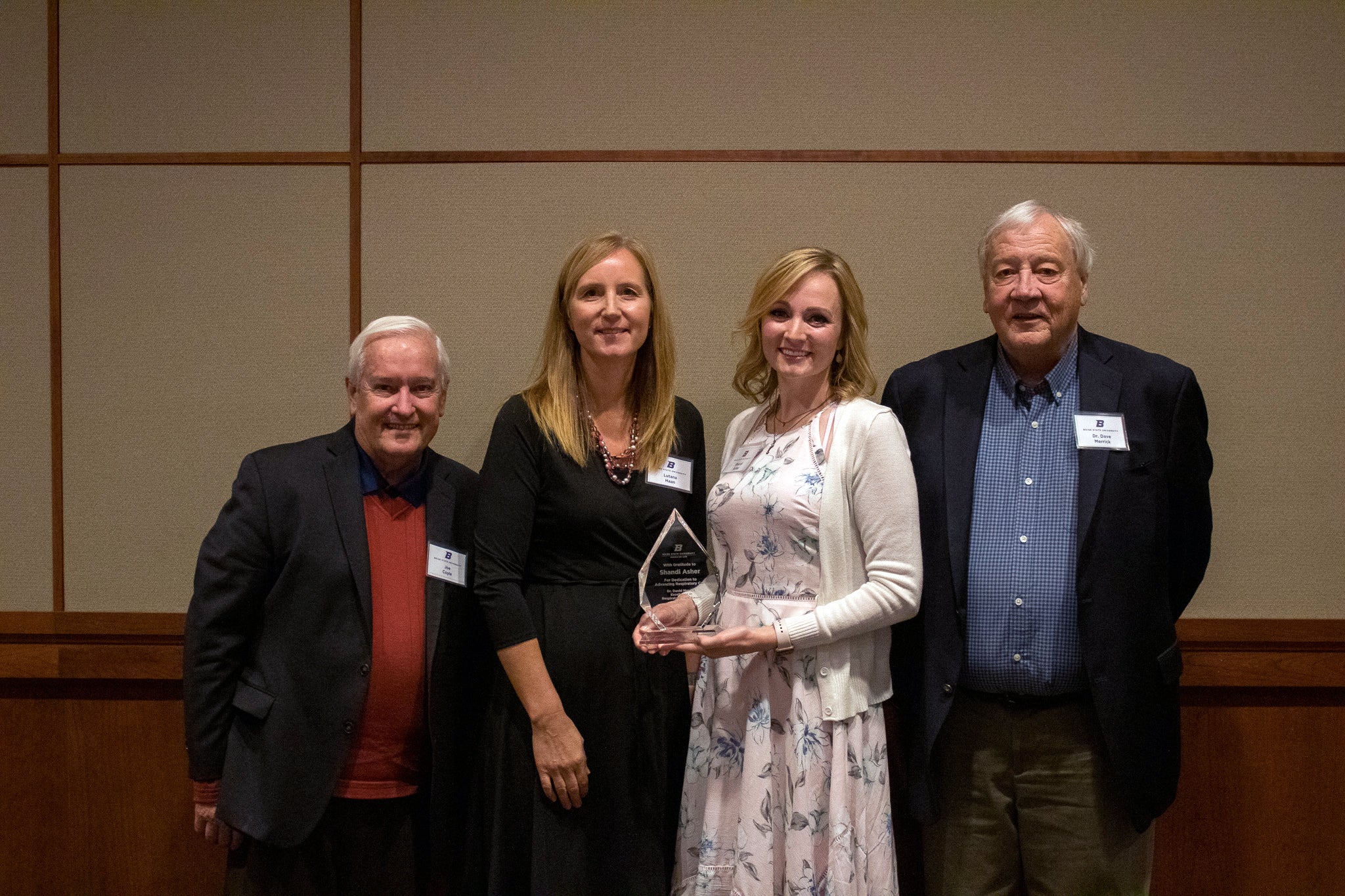 Boise State University's Department of Respiratory Care celebrated respiratory care week by hosting its annual alumni celebration on Oct. 25 at Boise State. The evening was filled with memories, laughter and insights on the work being done in the department.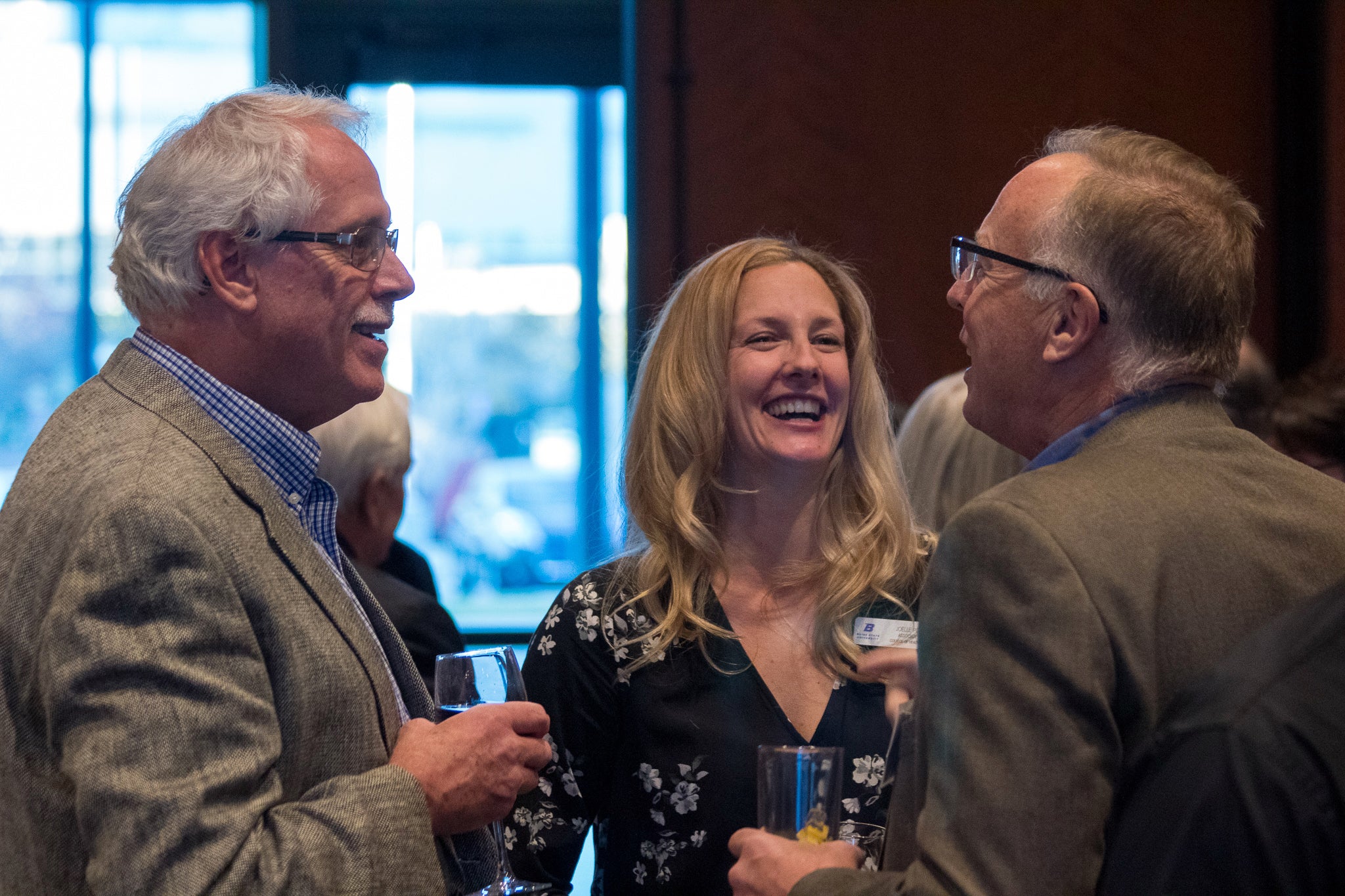 The night kicked off with a presentation by Lutana Haan, assistant dean for the College of Health Sciences and former chair for the Department of Respiratory Care. Haan presented attendees with successes the department has seen in the last year, and the ways it is working to improve and grow the respiratory care profession on campus, in the community and nationally.
The event served as a tremendous opportunity to additionally honor and recognize an alumna that serves as an outstanding respiratory therapist within the community: Shandi Asher, a 2008 graduate of the respiratory care program and current neonatal intensive care transport respiratory therapist for Air St. Luke's, was presented with the David K. Merrick Excellence in Respiratory Care Award.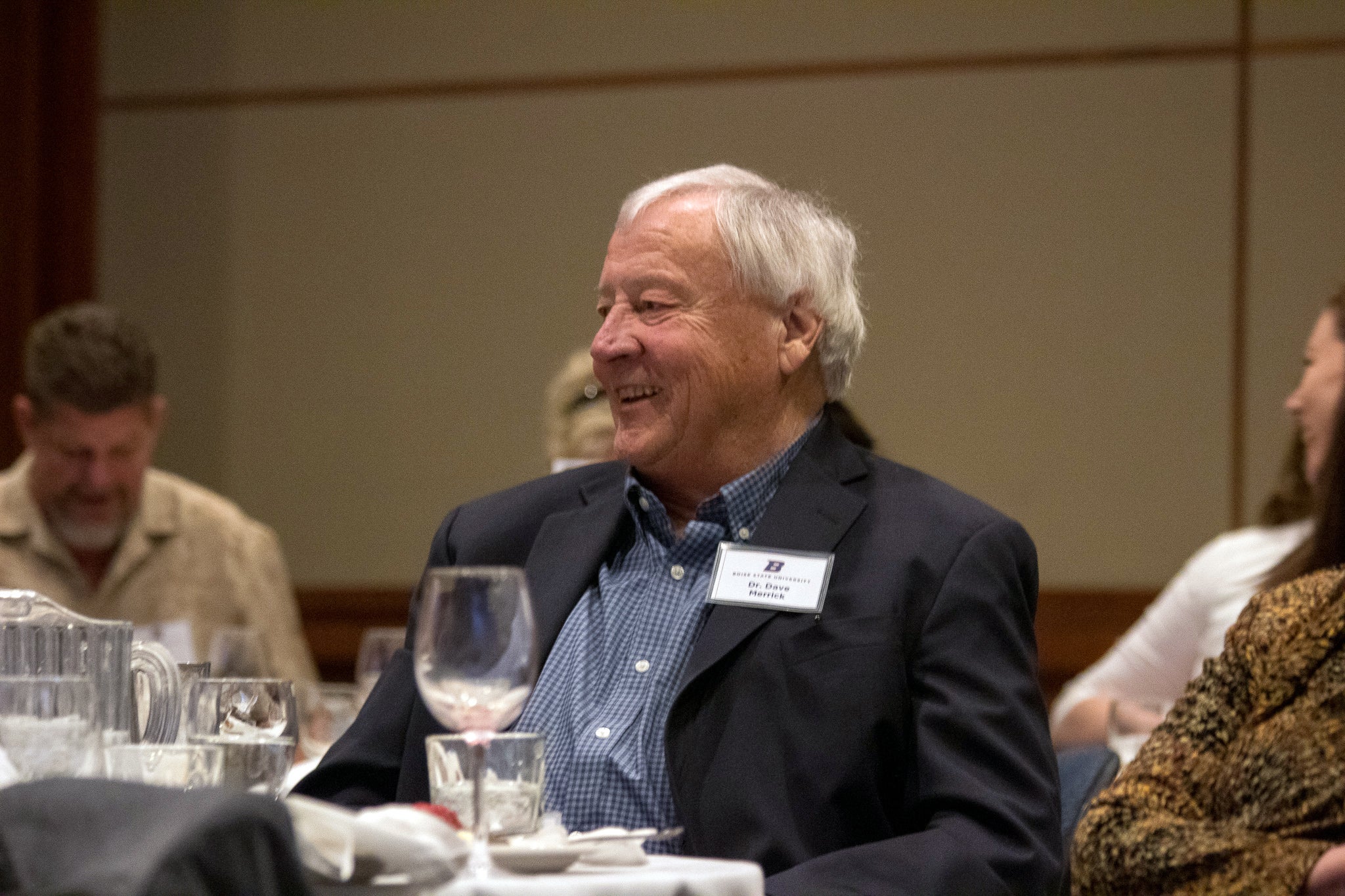 The award was created in 2016 to honor Merrick, who is a friend of the department and was the first medical director for the department with a tenure spanning 30 years. The award recognizes a respiratory care graduate who demonstrates excellence in the profession of respiratory care through their work as a respiratory therapist.
Asher first began her career as a respiratory therapist for St. Luke's Regional Medical Center, where she pursued neonatal intensive care. After gaining several years of experience, Asher became a transport therapist for Air St. Luke's. Within this role, Asher and other medical staff travel by ambulance, helicopter or airplane to tend to emergencies for newborns, pregnant women and children.
Additionally, the Association for Air Medical Services awarded the Air St. Luke's team the 2019 Neonatal and Pediatric Transport Award of Excellence. This distinguished award recognizes the team as one of, if not the best, specialized pediatric transport teams in the nation.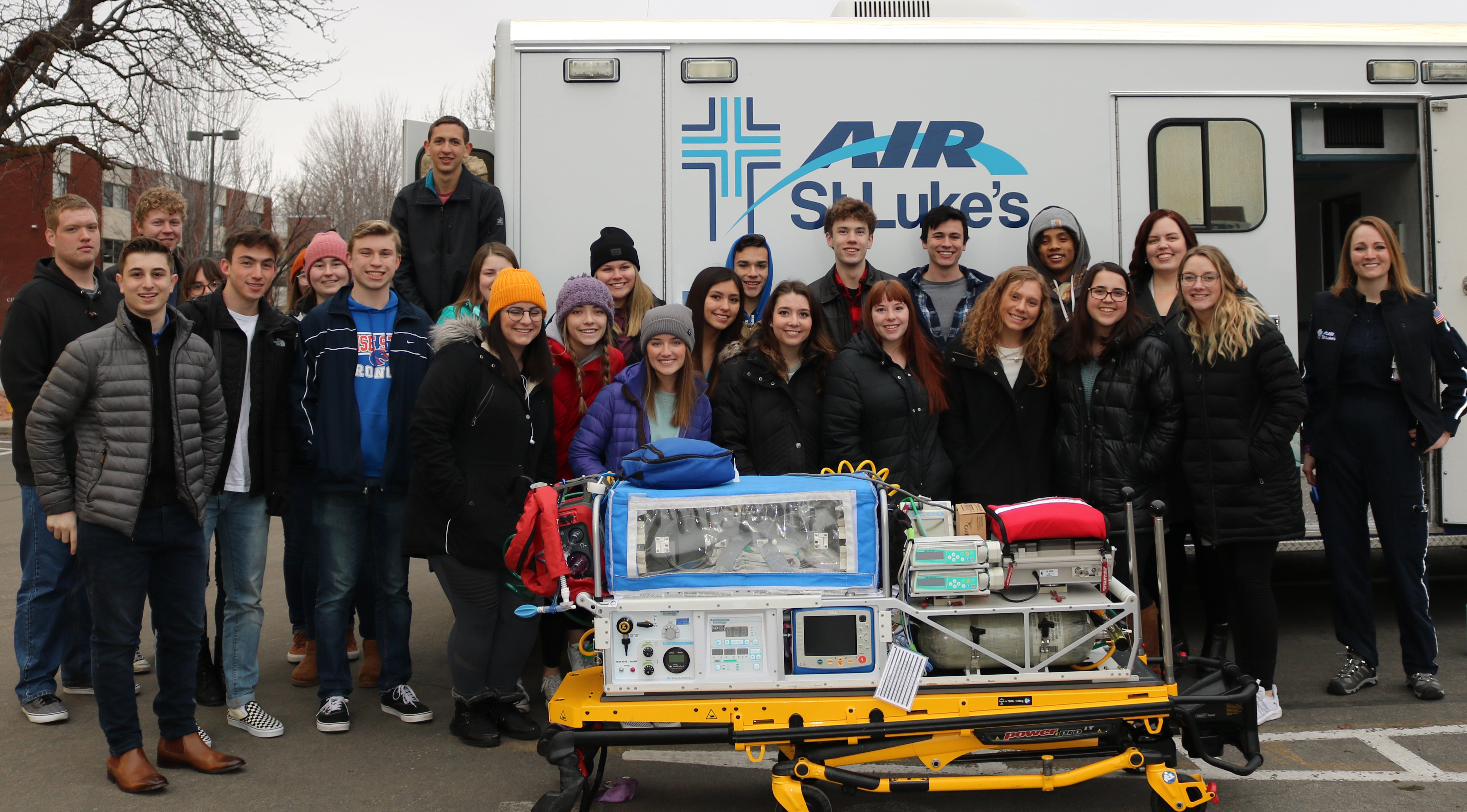 Asher continues to support Boise State's Department of Respiratory Care by providing an annual opportunity for current students to visit the helicopter transport center and explaining the details of performing the duties required in her current role.
"Shandi is one of the most positive and enthusiastic individuals I've ever met," said Ryan Forbush, clinical instructor for the Department of Respiratory Care. "Her optimism is contagious. She is an accomplished professional who practices at a high level and is a great ambassador for Boise State University and the profession of respiratory care."
Learn More about Air St. Luke's and the Department of Respiratory Care.
– By Taylor Music