Integrated Strategic Communications Careers
Beyond Boise State
Career opportunities for every student.
Prepare for your career with an online Bachelor of Arts in Integrated Strategic Communications. Gain hands-on experience, develop your technical skills and network with other learners in your field.
Are you ready to get started? Contact a student success coach to learn more about the integrated strategic communications program at Boise State University.
Leverage Previous Education and Experience
It's never too late to explore your interests, meet your goals and develop new skills! Program graduates are prepared to confidently adapt in a rapidly growing and evolving field.
Make a Positive Impact
If you'd like to make a positive impact on the world by increasing public understanding and shaping perceptions of an issue, industry or organization that you're passionate about, integrated strategic communications could be a great fit.
Flexibility
With the flexibility of a fully online program, the Integrated Strategic Communications Online degree allows students at any stage of their career to finish their degree.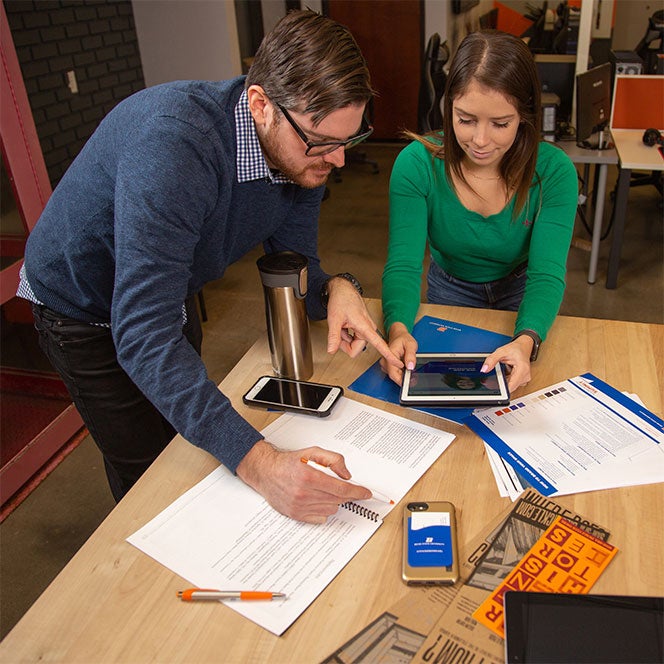 Build Your Portfolio
Supportive faculty and a rigorous curriculum enable you to finish the program with both experience and training. You'll graduate with a professional portfolio and substantial experience learning about both the concepts and practices needed for a strategic communications career.
What Can I Do With This Degree?
Possible Careers
Communications Specialist
Media and Social Media Relations
Branding and Promotions
Public Relations Specialist
Issues Advocacy
Health Communication
Crisis Communication
Projected New Jobs
8% job growth from 2021 to 2031.
Median Salary
$62,800 annually or $30.19 hourly.
Interested in exploring more careers within integrated strategic communications that match your interests? Take our quiz!
Didn't find what you're looking for?