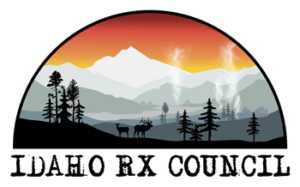 The mission of the Idaho Prescribed Fire Council is to serve as a forum to advance the safe and effective use of prescribed fire across Idaho. The IFPC provides information on rules and procedures, prescribed fire demonstrations and training, and connecting practitioners with interested community members.
Anyone who has an interest in promoting or understanding the use of prescribed fire in Idaho is welcome to get involved. This could include private land-owners, federal, state, and private land managers, tribes, air quality regulators, policymakers, and involved citizens.
We are open to partnering to:
get healthy prescribed fire on the landscape, or;
educate about the benefits of using prescribed fire as a management tool.
What is Prescribed Fire?
The controlled application of fire to wildland fuels in either their natural or modified state under such conditions of weather, fuel moisture, soil moisture, etc., as will allow the fire to be confined to a predetermined area and at the same time produce the intensity of heat and rate of spread required to accomplish planned objectives. (As defined by the State of Idaho.)