About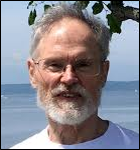 Professor Emeritus
University of Washington Seattle
Email: mlindell@uw.edu
Phone Number: 206-369-7931
Link to personal webpages:
Projects
Applied Psychology
Emergency Management
Disaster Planning & Preparedness
Risk Communication
Michael K. Lindell is an emeritus professor from Texas A&M University who currently works at the Department of Urban Design & Planning, University of Washington Seattle. Michael has over 45 years experience in conducting research on household and organizational response to environmental hazards. He is currently doing research on three projects: 1) people's interpretation and response to tsunami hazard brochures, 2) people's seismic risk perception and response to earthquake hazards in Portland Oregon, and 3) evacuation from Hurricane Harvey.
Collaboration
Michael K. Lindell is happy to collaborate with work regarding peoples' response and readiness for disaster.
Community Partners
University of Washington Seattle
Texas A&M University
Oregon State University