We aren't just researchers here at the Idaho Policy Institute. Get to know the team with a 25 Questions series.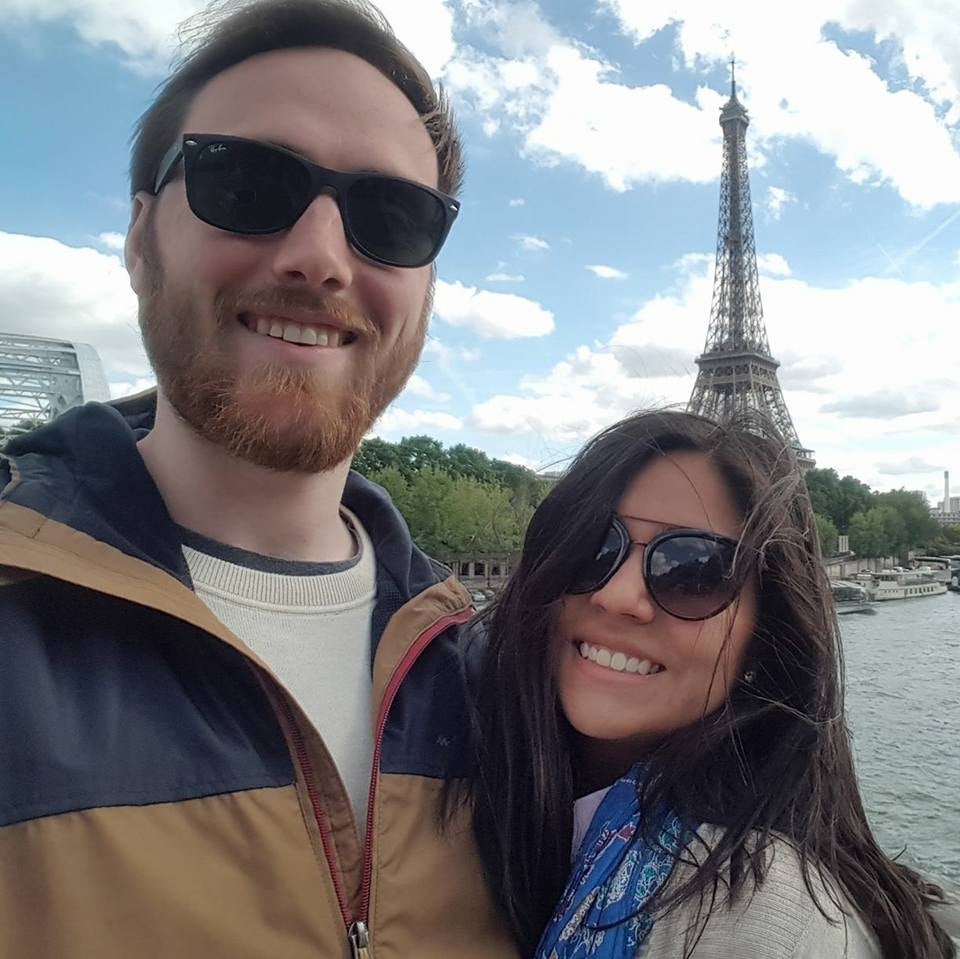 Q: If you could sit down with anyone for lunch, who would it be and why?
A: Richard Holbrooke. That guy had stories to tell.
Q: What is your favorite sport to watch?
A: College Football. #GoBigRed
Q: What would you name your autobiography?
A: The Great Gabesby or The Gabes of Wrath.
Q: What kind of problems do you best solve?
A: Problems that require strategic thinking.
Q: Favorite career moment?
A: Joining the IPI team, of course.
Q: All-time favorite TV show?
A: The Office for comedy and Game of Thrones for every other category.
Q: Last movie that made you cry?
A: N/A but Marley & Me almost did it.
Q: What/Who is your academic inspiration?
A: Thomas Schelling
Q: Favorite imaginary vacation?
A: Staying in Las Vegas with access to a deep bankroll and unlimited free buffets.
Q: Something you can't do?
A: Pronounce wolf ("woof").
Q: What sport are you best at?
A: Slow-pitch softball or hockey.
Q: What do you get lost at work in?
A: Going down the rabbit-hole of researching esoteric policy topics
Q: Last book you read or are currently reading?
A: The Back Channel: A Memoir of American Diplomacy and the Case for Its Renewal by Bill Burns
Q: In a team environment, what role do you usually take on?
A: Depends. I try to match my skills to the team's needs.
Q: Your favorite invention?
A: The uniform symmetry of (almost) all world flags. Looking at you, Nepal.
Q: How would your best friend describe you?
A: Reliable. Persistent. Works hard. (In other words, a washing machine.)
Q: What is your favorite place to eat?
A: Any place with a good Chicken Caesar.
Q: What do you worry about?
A: Nuclear war and climate change, among other things.
Q: Farthest you've been from home?
A: Golan Heights, the border between Israel and Syria.
Q: Favorite mascot?
A: Gritty.
Q: What is keeping you busy these days?
A: Helping community leaders make evidence-based decisions by day. Reading and watching baseball by night.
Q: All-time favorite class/professor?
A: Every class with Jasper LiCalzi (US/state politics) and Rob Dayley (international politics) at the College of Idaho. They taught me how to research, write and be intellectually curious.
Q: Were you named after anyone?
A: Last name Gabriel, first name Angel.
Q: Favorite place to be?
A: A London coffee shop or pub.
Q: What is your favorite quote and why?
A: "Over time, small victories add up. If you can make just a little incremental progress every day, you'll wake up one morning and find that you've already gotten most of the hard work done." – The late John Dingell