Five student groups were seen presenting the results of their capstone projects last week in Director and Associate Professor Greg Hill's class. These students are studying for their Masters in Public Administration and are gaining real life experience with their capstone projects by working with a diverse group of clients from across the state.
Pictured above, a group worked with the Sun Valley Institute by conducting a feasibility study of cost and implementation of a solar powered micro-grid system for Ketchum's hospital. Staying in the area, another one of the student groups collaborated and wrote the Economic Development chapter of Blaine County's Comprehensive plan for Sun Valley Economic Development. The last group of students working in the area, pictured below, presented their work with the West Central Mountains Economic Development Council (WCMEDC). Their work involved interviewing three public school superintendents and proposing alternatives for how best to align the needs of high school students and regional employees through the CTE College Credit program.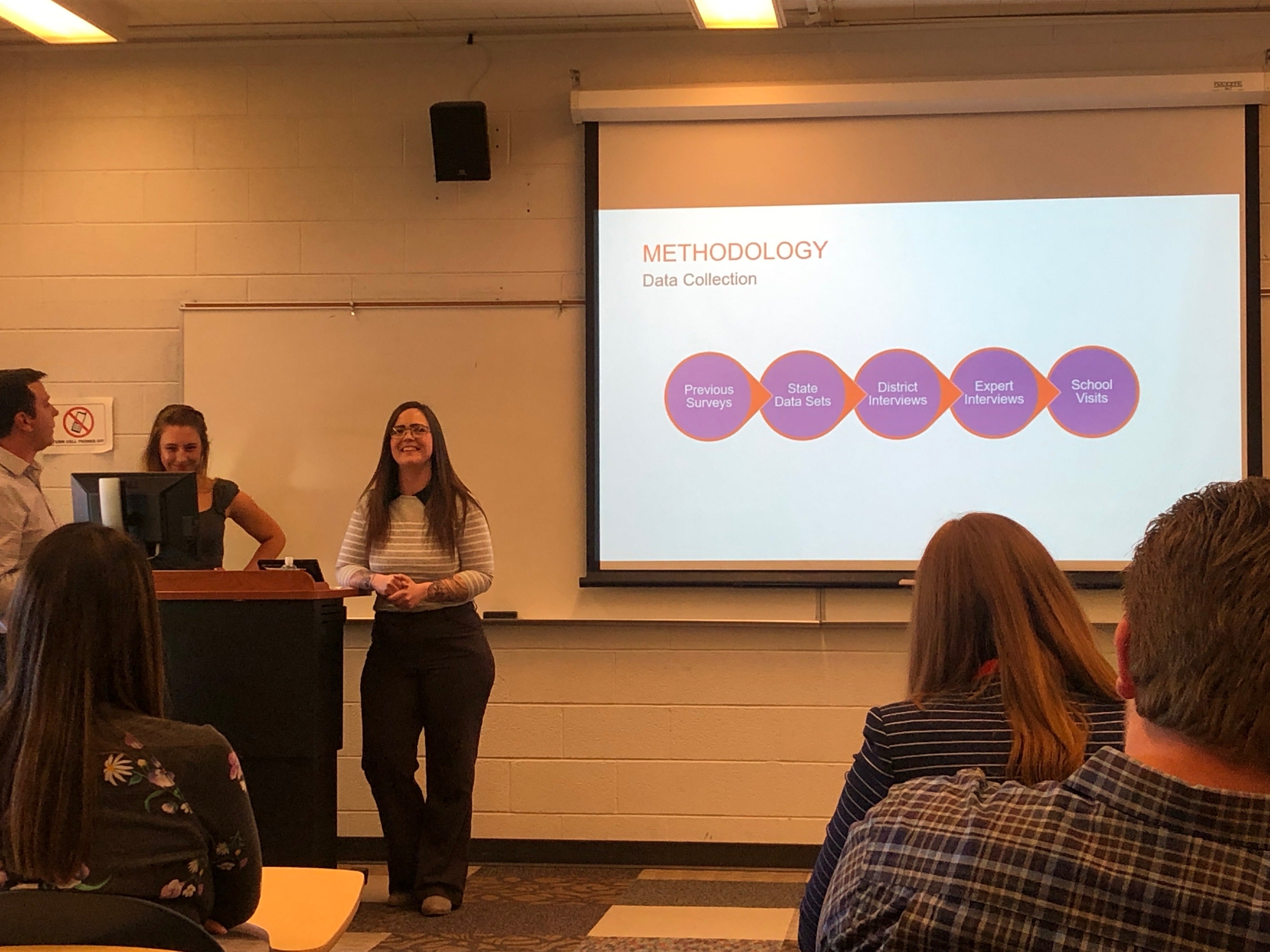 The last two groups worked on statewide issues. One of the groups presented their results after developing, distributing and analyzing the current and future long-term care needs of Idaho's living with Alzheimer's disease for Boise State's Center on Aging. Lastly, a group of students developed, distributed and analyzed a survey of Idaho businesses around the provision of fringe benefits for Idaho's Department of Labor.