Can't make it to a weekday visit? No worries! Our Saturday visitation programs will give you a comprehensive preview of life as a Bronco. It's our goal to provide you with the information you need to make that important decision about where to attend college.
Upcoming Dates
Saturday visits are only available on select dates. So, take a look at some of our upcoming available options and register for your visit!
Saturday Visit Options
Through a variety of special visit opportunities listed on this page, you'll learn more about financial aid, admissions, academic programs, student services and other tips to help you with your college exploration.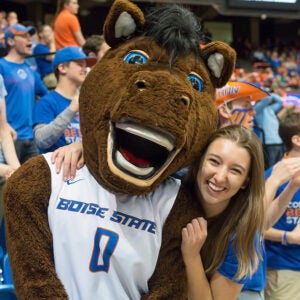 DISCOVER BOISE STATE
Come discover what life as a Bronco could be like! Chat with your academic area of interest, take a campus tour, and hear from current students and staff!
BLUE & ORANGE SATURDAYS
Can't make it to a weekday tour? Join us on select Saturdays to join us for a quick information session with an Admissions Counselor followed by a campus tour led by a current student!
BRONCO DAY
Immerse yourself in the Boise State experience for our largest Saturday visit program for a full day of tours, information sessions, and activities!