The Impact of Teaching Inspires Scholarship Support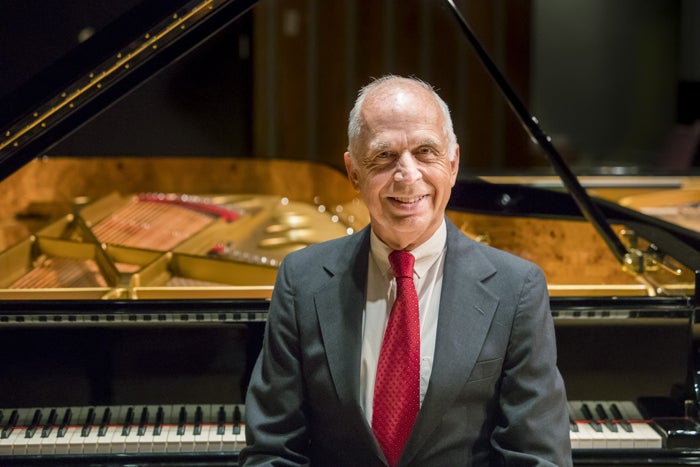 With a tenure of 32-years teaching in the Music Department at Boise State University, it's no surprise that Del Parkinson wants to give back to his community. Parkinson believes that an investment in people is one of the most significant contributions one can make, and says he's grateful to have the opportunity to help support students of the next generation studying at Boise State.
"I feel very fortunate to work at a place that I believe in and that I want to help further its goals," he said. "Boise State has been so good to me over the years. I love working here."
Parkinson established an endowed scholarship to provide funding for students pursuing degrees in music. He's also dedicated funds from his estate to support the endowment that will carry on in perpetuity.
"The idea of creating an endowment I found appealing in that it will be perpetual, it will be ongoing," Parkinson said.
He chose endowed scholarships as a way to reward students for their accomplishments, as well as motivate them to strive to make the most of their abilities.
"Typically students who are awarded scholarships show great promise and certainly academic ability, and in the case of a music major, artistic ability," Parkinson said.
Parkinson encourages others to financially support Boise State and demonstrate through their gifts a commitment to investing in the future for the betterment of all.
"When you invest in people, you invest in the lives and futures of our community and our world," he said. "I think it's the best possible investment we can make, ever."
Parkinson holds a doctor of music degree from Indiana University and a postgraduate diploma from the Juilliard School of Music. Earning these degrees, he says, wouldn't have been possible without the financial help from the schools and others.
Inspired by this story? Let's chat about how you can inspire others through gift planning.