We have some bad news to share.  Last week Jay became suspicious that something might be wrong with one of our transmitters since it was not transmitting/displaying normally. On Sunday a team led by Liz went out and was able to recover the transmitter but our fears were confirmed – unfortunately, the male Curlew of our pair, CA, is dead.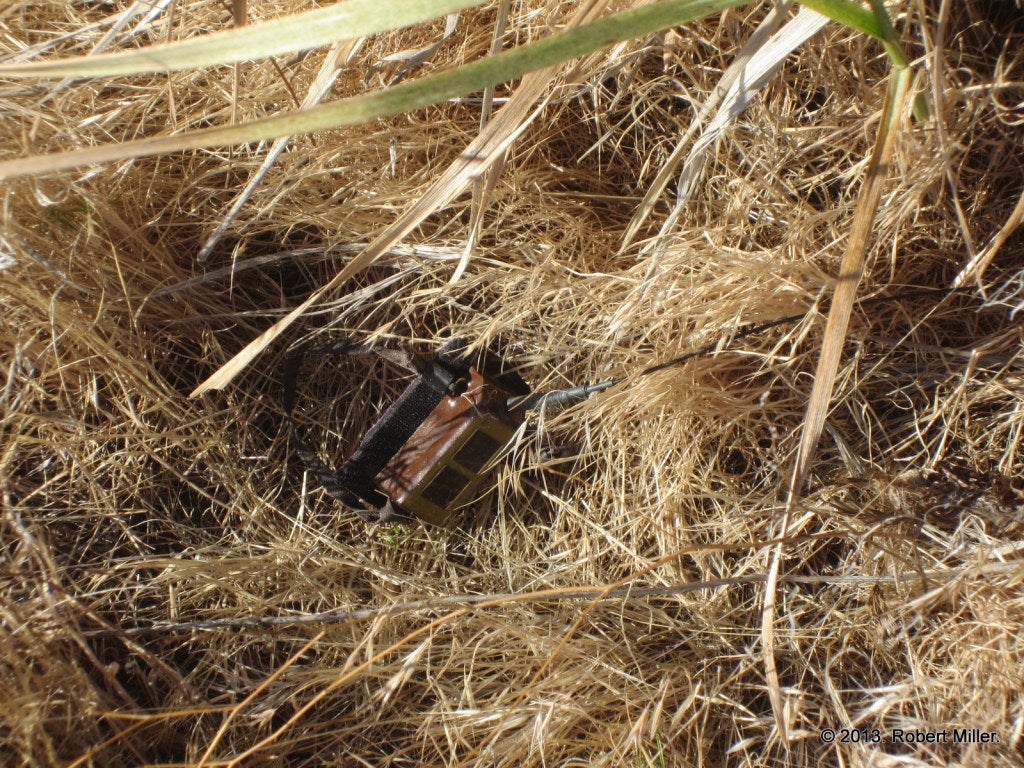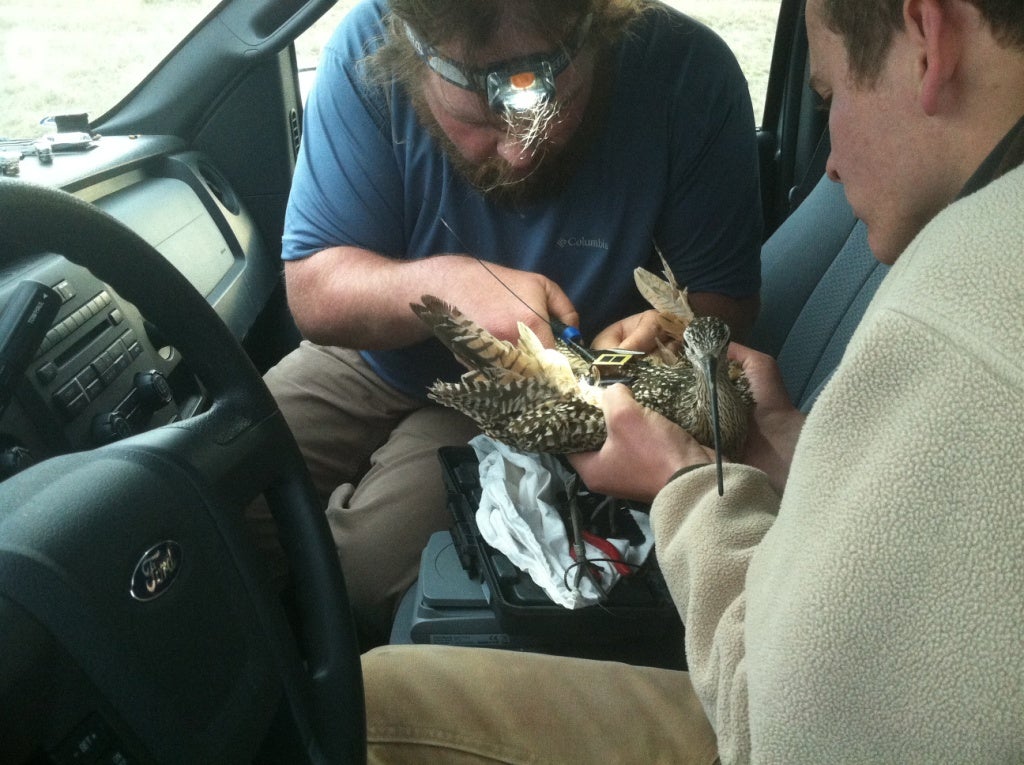 Because of the delay in finding his remains, we did not find an intact body, and cannot determine how he died. Based on our experience in recent years, our biggest cause for concern with this project was that a transmittered bird would be shot. After all, we see people out shooting – mostly ground squirrels or targets – every day at the study site and the day we trapped this male there was a recently-killed Swainson's Hawk 150m from the curlew nest. And, we have certain evidence of curlews being shot and killed in 3 of the past 4 seasons (dead curlews with obvious bullet wounds) and we suspect it happens more than we are aware of. On her most recent visit to check the status of the birds over the Memorial Day weekend, Liz had seen numerous people shooting within 150m of where the pair was nesting and had recently hatched their chicks.  Curlews become very vocal and defensive, thus easily visible, when they are trying to protect their chicks.
We certainly cannot say that CA was shot, but whether shooting was at issue in this particular case, it remains a real risk for these curlews.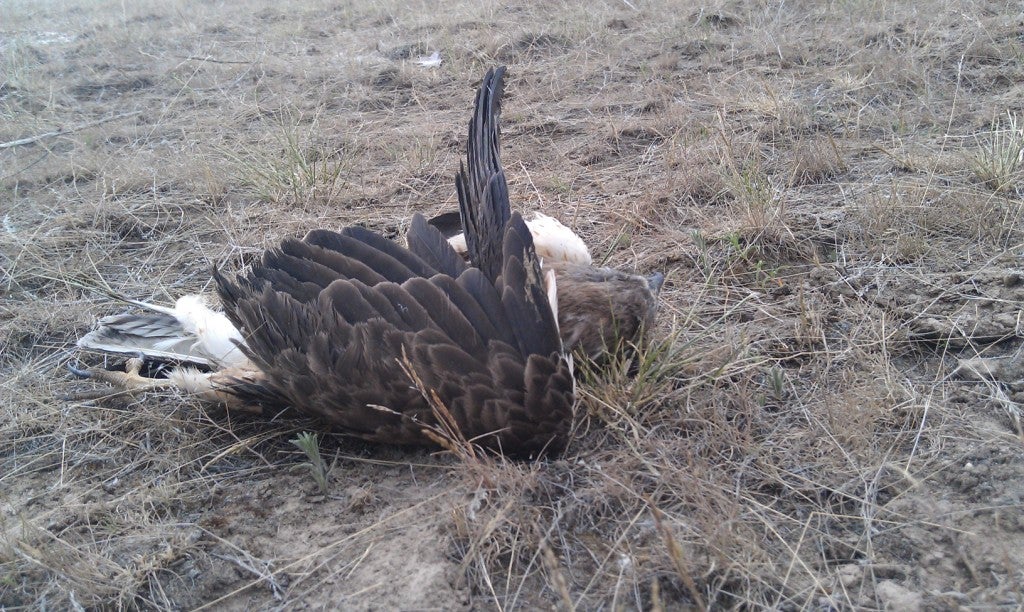 Fortunately, the news is not all bad!
CA's mate, AX has moved to the SE of her nest site by a few kilometers.  Though it's hard to imagine she is still tending chicks (recently-hatched chicks usually don't move more than 300m in first 5 days), we hope she's found a safe place. Our second female (alpha flag code "AN") was still incubating Monday and her eggs are due to hatch today.
On Monday evening, we were able to capture AN's mate (alpha flag code "AE") and attach the still-functioning transmitter and we already have signals from him in the nest area.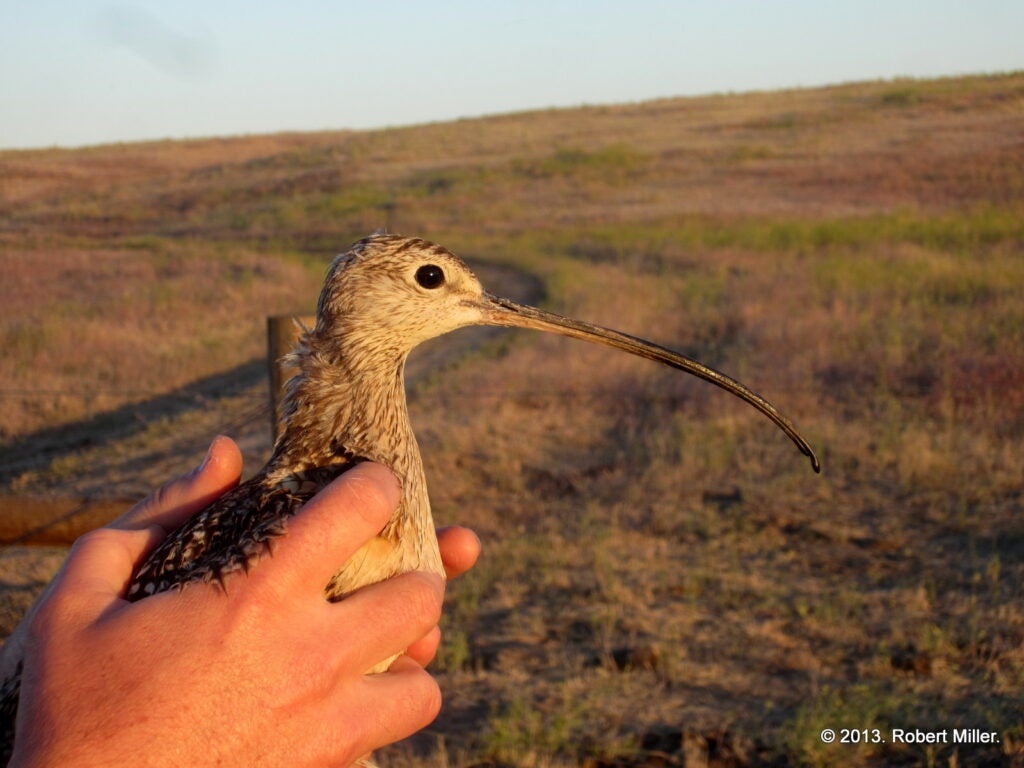 Lastly, 'Borah', who we trapped 12 days ago in the Pahsimeroi Valley seems to be remaining close to his nest site and transmitting normally.  Thus, we hope this will just be a bump in the road for our new study and we'll cross our fingers that all four birds survive and migrate successfully!
[notice title="Read other posts about our Curlew project by clicking the links below:" color="blue"][catlist name=Curlews orderby=date order=desc numberposts=10 date=yes][/notice]