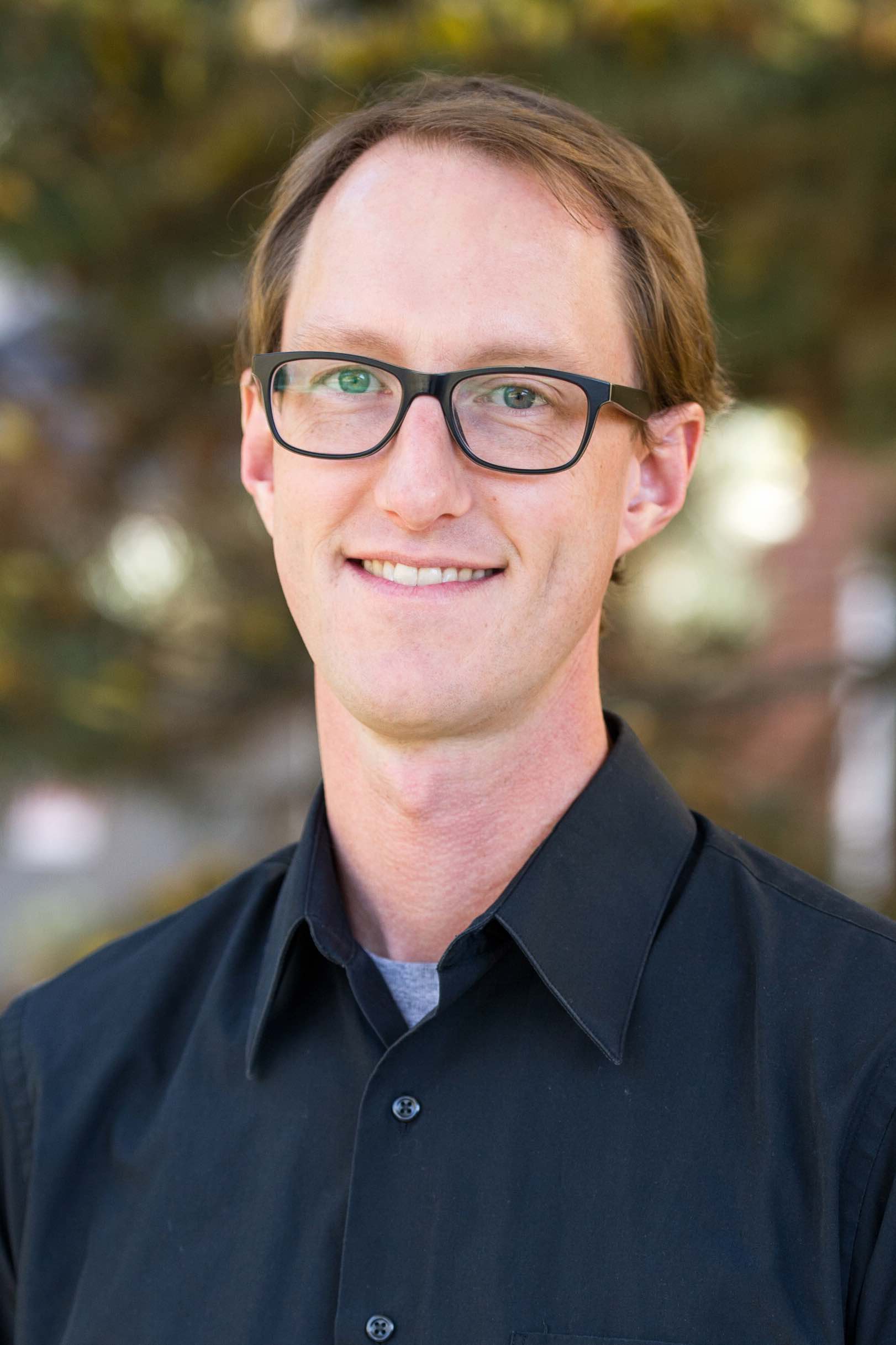 Dr. Seth Ashley, Co-Founder & Co-Director
Dr. Seth Ashley joined the faculty of the Department of Communication at Boise State University in 2011. He holds a Ph.D. and M.A. from the University of Missouri School of Journalism as well as a B.F.A. in production design from the University of Southern California School of Theater. Prior to completing his Ph.D., Dr. Ashley taught print and digital journalism at Stephens College in Columbia, Missouri. He worked as a staff writer for the Columbia Daily Tribune and as a freelance writer, editor, photographer and video producer. His experience also includes many years as a production designer and audio technician for live music, including touring work in a dozen countries. Outside of work, he spends time exploring scenic Idaho and spending time with his family.
Dr. Ashley's work centers on an examination of the role of media in democracy. His research on news literacy has helped define the emerging field, and his study of media institutions examines the social forces and economic realities that shape the media landscape. Sociological theory informs his study of communication policy and media literacy education. Dr. Ashley's broad aim is to help facilitate and preserve vibrant journalism and to educate and empower individuals in becoming engaged as news consumers and democratic citizens. He is the author of News Literacy and Democracy (Routledge, 2020), and his academic work has been published in a range of peer-reviewed outlets, including Communication Theory; Journal of Media Literacy Education; Communication Law & Policy; Journalism and Mass Communication Educator; Electronic News; Media, War & Conflict; the Journal of Broadcasting and Electronic Media; and Journalism: Theory, Practice, & Criticism.
Carissa Wolf, Co-Founder & Co-Director
Carissa Wolf, co-founder and co-director, realized the power of the press as a high school sophomore when her principal censored the critical and often controversial articles she wrote for her student newspaper. She fought the censorship with a team of ACLU attorneys and lobbied the Idaho legislature to pass legislation that restricted administrative oversight of student publications. The bill didn't pass but by the time Wolf graduated from Meridian High School, she and her classmates published the news as they saw fit.
Wolf interned with Idaho Public Television and later worked in every news medium including stints as a researcher for The Wall Street Journal and a reporter and producer for Boise State Radio. She trained at Sonoma State University's Project Censored Institute of Investigative Journalism and earned degrees in Journalism, Sociology and Communication. She's won dozens of journalism awards for her enterprise reports and investigations from press clubs and associations including honors from the Association of Alternative Newsmedia for public service reporting and a Livingston Award nomination for her work at the Idaho Statesman. She reports for newspapers and wire services as a freelance journalist and her articles and investigations regularly appear in weeklies, magazines and the Washington Post. 
Wolf teaches sociology, communication and civics courses at Boise State University where she co-founded the Idaho Media Initiative.
Therese Woozley, Board Member
Therese Woozley holds a Master of Arts in Communication with an emphasis in Media Studies and a Certificate in College Teaching and Pedagogical Development. With a vast career in the non-profit sector, Therese specializes in communication, public relations and nonprofit management. She currently teaches Communication and Media Studies at Boise State University and the College of Western Idaho. She enjoys incorporating active learning techniques into both her online and in-person courses to create interactive and inclusive learning environments. She is a Northwest native and avid skier who loves to garden and hike in the foothills with her large family