Highlight Nursing Leadership
Each of our alumni completed a DNP Scholarly Project with real world implications and immediate impacts for nursing practice, health care organizations, patients and nursing education.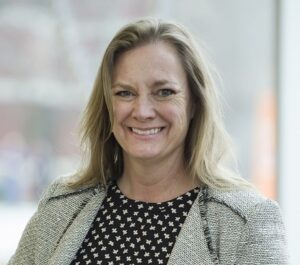 A Nurse Practitioner Improving her Community's Health Outcomes
Lynette Marshall, DNP, MN, NP-C RN
As a nurse practitioner, Lynette's concern about rising obesity among Hispanic preschool children under her care, motivated her to develop an education-focused Scholarly Project. By creating a program teaching parents that obesity is more than a food consumption issue, Lynette helped parents to understand and adopt techniques to improve their children's health by decreasing screen time, increasing sleep, and increasing activity . View Dr. Marshall's Scholarly Project.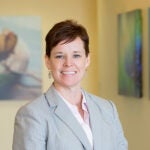 A Mission-Focused Nurse Leader Seeking New Pathways for Transitional Care
Jennifer Palagi, DNP, MPH, RN
Jennifer is the Mission Integration Leader at Saint Alphonsus Health System where she focuses on health care strategy and mission, vision, and value delivery in healthcare organizations. Her passion for faith-based and population-focused health care programs resulted in a Scholarly Project that explored the use of a Faith Community Nursing care transition pathway as a means for reducing readmission rates. View Dr. Palagi's Scholarship Project.
A Nurse Practitioner Committed to Improved Processes
Maria M. Shimizu, DNP, MN-FNP, RN
While employed as a nurse practitioner in a Federally Qualified Health Center, Maria observed a growing Hepatitis C virus infection rate among her Baby Boomer patients. She focused her Scholarly Project on identifying and removing barriers to screening, developed an educational workshop, and ultimately delivered a proposed policy change. View Dr. Shimizu's Scholarly Project.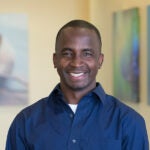 An APRN Leading Improved Quality of Care for Mental Health Patients with Diabetes
Cherno Bah, DNP, APRN, PMHNP-BC, RN
Cherno Bah immigrated to the United States from a developing country (The Gambia) and brought a passion for improving the population health of rural and under-served communities. While employed in a large psychiatric teaching hospital, Cherno was concerned that inadequate glycemic management was increasing metabolic risk and poor patient outcomes. Cherno's Scholarly Project enhanced nurses' efficacy by developing and implementing a glycemic management guideline to enhance the knowledge and confidence of clinical nursing staff. View Dr. Bah's Scholarly Project.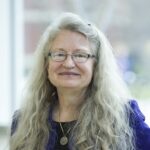 A Nurse Leader Preparing Health Care Organizations for Change
Leslie Hough Falk, DNP, MS, MBA, RN
Prior to enrolling in the DNP program, Leslie Falk developed an evidence-based Organizational Improvement Readiness Assessment (OIRA) tool to help health care organizations assess their readiness for implementing and sustaining improvement initiatives. As a DNP student, Leslie's Scholarly Project evaluated the effectiveness of the OIRA tool and collected data that confirmed its validity and resulted in improvements and modifications that enhanced the tool's usability. View Dr. Falk's Scholarly Project.
More Examples of Alumni DNP Scholarly Projects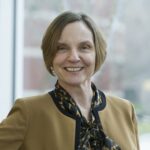 Terry Bird, DNP, MSN, RN-BC
Suicide Prevention in the Non-Psychiatric Hospital Setting: A Nurse Education Process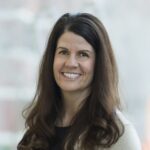 Tracy Fawns, DNP, MSN Ed, RN, CNE
Factors Affecting Student Success in Oregon Associate Degree Nursing Programs
Andrea Lambe, DNP, MS, RN
Facilitating the Sustainability of Health Behaviors in the Phase III (graduated) Cardiac Rehabilitation Population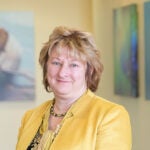 Claudia Miewald, DNP, MSN, PMHCNS
Process Evaluation on Crisis Services in Northern Idaho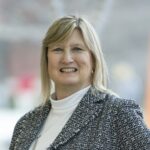 Karen M. Thies, DNP, MN, RN
Evaluating ADN Faculty Job Satisfaction