Sonia Estrada, RN, BSN
"Attending Boise was the best decision for me because I was able to set up my own schedule and was at my own pace. I did not feel pressured in any of the classes and each class provided me with valuable information for my nursing career."
Sonia is a nurse at Rialto Post Acute, Rialto, CA. "When researching schools, Boise had the most complete program and focused on a different aspect of nursing, rather than the fundamentals of nursing. In addition, when I requested information from Boise, the packet was sent right away and the admission process was easy compared to other schools. Prospective students can expect a curriculum that is geared towards preparing nurses for higher level positions. They can expect a comprehensive program that focuses on different aspects of the nursing field. In addition, they can expect a great deal of help from the teachers and the advisors. The two advisors for the nursing program provided me with information to all of my questions. Each question was answered promptly and the process was made simple. Having a bachelor's degree has opened up more career opportunities for me. It has always been my dream to work at a children's hospital, but it was not possible with just an associate's degree. Now that I have my bachelor's degree, I can finally make that dream come true.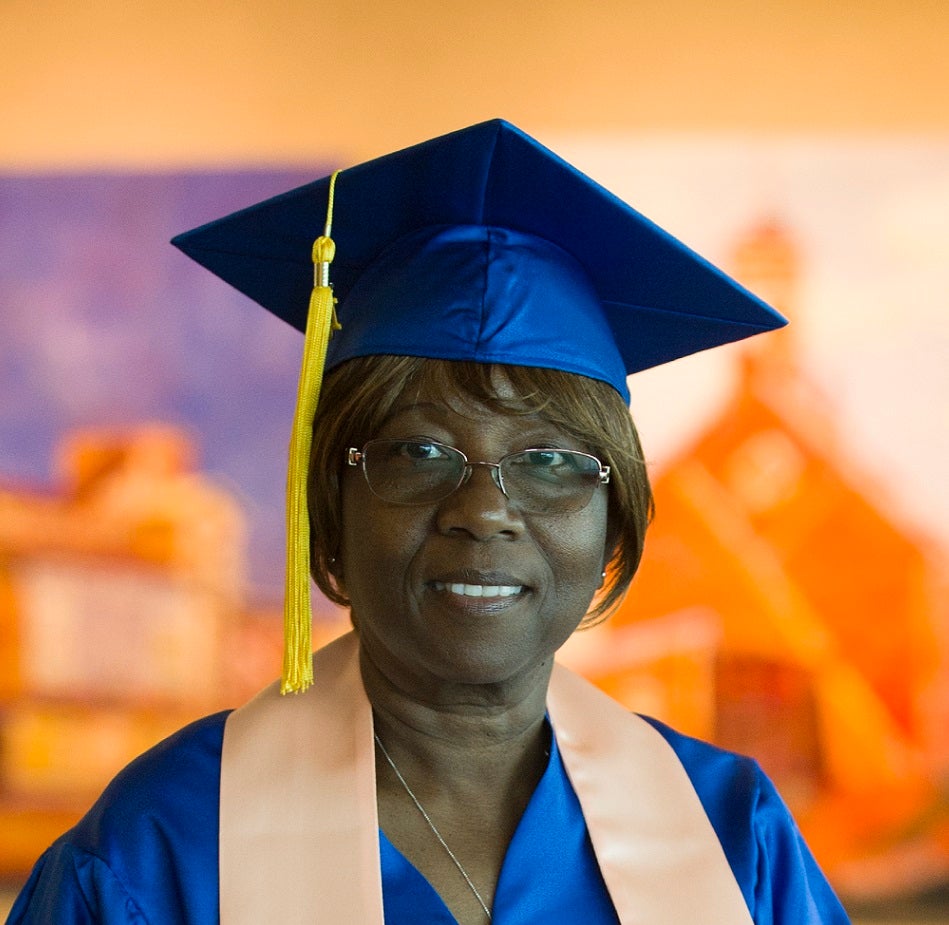 Lucy Kobusingye, RN, BSN
"I would encourage all the younger nurses to complete their BSN, but not to give up if you are an older nurse with an associate degree. You can still go back and do it. I had been out of school for 26 years, and went back to school at age 56. If I can do it, anybody can!"
Lucy is a nurses at St. Alphonsus (Trinity Health System), Meridian, Idaho. "I did my ADN program at Boise State University so I already knew the school's academic excellence. I would definitely recommend the program to others. My academic advisor went above and beyond to help me plan, adjust my schedule to fit my job demands, and home life. I owe my success to her. More and more employers are preferring BSN degree holders so this has opened more employment opportunities. It will look good on my resume if it were necessary to change jobs. It is one of the requirements for clinical ladder advancement at my current employment, so it is a financial incentive to have that piece of paper.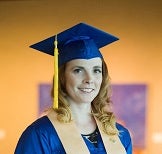 Valerie Morris, RN, BSN
"I was able to work full time and raise 4 kids, (2 born during the program!), work full time, and still have a social life. Pace yourself, keep at it, and feel accomplished when you are done!."
Valerie is a nurse at Mountain View Hospital, Idaho Falls, Idaho. "I first looked into the RN-BSN program because I'd heard that the advisors were very helpful in determining which credits I had would transfer. Boise State fit like a glove, I only had to take one additional class in order to meet all requirements, and they let me take it as part of my RN course-load, so I was able to start immediately.  I have recommended this program to all my RN friends seeking a bachelors. It was manageable while maintaining a full time job, and I felt like I received quality education. It was a benefit that there were no clinicals, because I was already a working RN, and the clinical projects were interesting and very educational."