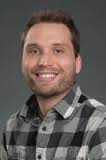 Adjunct Professor
Email: andrewwake@boisestate.edu
Areas of Interest:
Metaphysics, Philosophy of Language, Philosophy of Religion
Courses Taught:
Introduction to Philosophy (PHIL 101), Metaphysics (PHIL 333), Advanced Philosophical Topics: Topics in Modality (PHIL 437)
Biography:
Andrew earned a B.A. in philosophy at Boise State University (2004), a Ph.D. in philosophy from the University of Rochester (2010), and a J.D. from the University of Utah, S.J. Quinney College of Law (2014). He is currently practicing as an attorney in Boise, but enjoys thinking about and teaching philosophy in his spare time.