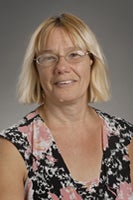 Lecturer
Email: bpearson@boisestate.edu
Office: Education Building Room 636G
Phone: (208) 426-3484
Areas of Interest:
Ethics, Ancient, Modern, Continental Philosophy and Existentialism
Courses Taught:
Current Courses: PHIL 103:  Moral Problems;  PHIL 305: Ancient Greek Philosophy
Past Courses Taught:  Introduction to Philosophy (PHIL 101); Classics of Western Philosophy; Moral Problems (PHIL 103); Introduction to Logic (PHIL 201); Introduction to Logic; Ethics (PHIL 211), Ancient Philosophy (PHIL 305), Phenomenology and Existentialism (PHIL 315), Philosophy of Religion (PHIL 331)
Biography:
Although born in New Jersey, my family moved to Boise in 1972. At that time I had aspirations of attending Boise State University (which I did) and teaching Philosophy at Boise State (which I am doing). I got my undergraduate degree from Boise State (Go Broncos!) in 1974, and my M.A. in 1988 from Nebraska (Go Big Red!). My passions are Philosophy, digital interpretive photography (I'm pretty good), the Meridian Humane Society animal rescue, and my 'own' pets.