Dr. Stephen Crowley, Ph.D.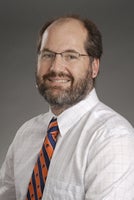 Professor & Department Chair
Email: stephencrowley@boisestate.edu
Office: Education Building Room 636C
Phone: (208) 426-1786
Areas of Interest:
Epistemology, Philosophy of Science, History and
Sociology of Science, Philosophy of Mind/Psychology, Philosophy of Logic, Early Modern Philosophy
Courses Taught:
Knowledge and Reality (PHIL 101), Introduction to Logic (PHIL 201), Philosophical Writing and Method (PHIL 210), Philosophy of Science (PHIL 306), Modern Philosophy (PHIL 309), Philosophy of Science (PHIL 406), Epistemology (PHIL 435)
Biography:
I did much of my growing up in Adelaide, South Australia, and got interested in Philosophy as a way to escape Law School. At the University of Adelaide I focused on the study of Logic – in particular Inconsistent Logic. I also spent as much time as I could climbing, kayaking and playing Aussie Rules!  (Australian football).  Eventually graduate school called and I spent way too many fascinating years in Bloomington, Indiana, working on my Ph.D. in philosophy and taking as many classes on the history and sociology of science as I could. However, even grad school must come to an end, and I was beyond fortunate to join the Philosophy Department at Boise State, where I remain to this day.