BBA
Bachelor of Business Administration
Complete courses required for marketing major
MKTG 301 Principles of Marketing
MKTG 307 Consumer Behavior
MKTG 315 Marketing Insights
MKTG 321 Professional Selling
MKTG 407 Marketing Communication
MKTG 425 Marketing Planning Applications or MKTG 441 Brand Management
MKTG 430 International Marketing and
9 additional credits of upper-division marketing courses (see catalog)
OR a BBA Emphasis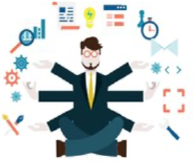 Optional: complete MKTG BBA with courses required for marketing major with an emphasis
Brand and Product Marketing Emphasis
MKTG 422 Innovation & New Product Development
MKTG 424 Category Management
MKTG 493 Internship or SCM 435 Project Management
MKTG 441 Brand Management
Or
Marketing Communications Emphasis
MKTG 401 Advertising Agency Operations
MKTG 402 NSAC Advertising Competition or MKTG 493 Internship
MKTG 425 Marketing Planning Applications
MKTG 460 Digital Marketing
Marketing Minor*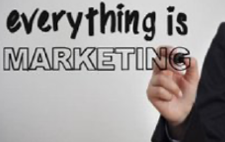 Complete courses required for marketing minor
*requires COBE admission
BUSSTAT 208 Business Analytics
MATH 160 Survey of Calculus
MKTG 301 Principles of Marketing
MKTG 307 Consumer Behavior
MKTG 315 Marketing Insights
3 additional credits of upper-division marketing courses (see catalog)
Interested?
Marketing BBA Learning Objectives
Understand and apply analytical skills and concepts related to marketing.
Communicate appropriately.
Define and solve problems related to marketing.
Demonstrate teamwork and collaboration skills.
Identify ethical issues related to marketing.
Advising
A College of Business and Economics (COBE) students have dedicated academic advisors to help with the following:
Your Academic Advisement Report (AAR) to plan your semesters
Permission numbers
Business degree requirements and questions
Explain the COBE application process
Release registration advising hold
Firstly, we recommend reviewing the undergraduate catalog or your Academic Advisement Report (AAR). Secondly, set up an appointment with your advisor on the COBE Advising Services website or call (208) 426-3859.