Master of Science in Respiratory Care
In this video, hear from students of the Master of Science in Respiratory Care Program about what they've gained from the program, as well as their favorite parts of the program. This video is available with captions and a transcript.
Equipping Leaders
Boise State offers a fully online program designed for active Registered Respiratory Therapists (RRT) to pursue a Master of Science in Respiratory Care (MSRC) degree. The program supports the professional advancement of RRT's who wish to broaden the scope of their practice through the pursuit of administration and educational positions, either in an academic or healthcare setting.
Those who wish to serve as leaders and content experts in a clinical setting will gain an advanced understanding of cardiopulmonary physiology and disease management.
Priority Deadline for the MSRC Program Application
Apply by June 1, 2023 for Priority Review for the Fall 2023 Program Start
Program Highlights
Annual fall semester (late August) cohort admissions
Completed in two years, 36 semester credits
Courses offered sequentially, one course every seven weeks
Capstone Project that has an impact on patient care and professional advancement under faculty mentorship
The Boise State University Master of Science (MSRC) Program is accredited by the Commission on Accreditation for Respiratory Care (CoARC).
Named as the top school for online education by EduMed.org!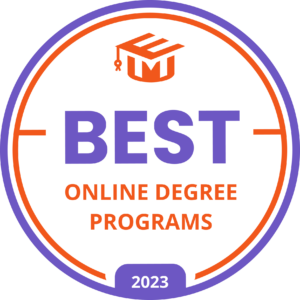 MSRC Program Named 2023-2024 Apex Recognition Recipient
Our respiratory therapy program was one of only 29 recipients across the United States for this
year's recognition. The Apex Award distinguishes programs for their commitment to excellence
in professional development and the education of respiratory therapists to deliver the highest
quality of care and elevate the respiratory therapy profession. Our team has worked hard to
provide this outstanding level of education to our students while also seeking out opportunities
to grow our program and the profession.
MSRC Program Named 2021-2022 Apex Recognition Award Recipient
Boise State University's Master of Science in Respiratory Care program has been named a recipient of the 2021-2022 Apex Recognition Award. The American Association for Respiratory Care (AARC) has named 24 organizations from across the U.S. as recipients of this prestigious award. Award recipients demonstrate best practices in the profession and promote patient safety by providing access to respiratory therapists to deliver their care.
Information Session
The fully online Master of Science in Respiratory Care (MSRC) degree is designed to prepare students for positions of leadership in a variety of settings. Curriculum focuses on the development of leadership, education, and advanced bedside management skills necessary to broaden their scope of practice. Students work closely with faculty advisors towards the development of a research-based Capstone project designed to demonstrate student mastery of the six program learning outcomes.
Want to know more about the Master of Science in Respiratory Care program? Join us for a live, online information session.
Register for an information session.
Integrated Curriculum and Testing Preparation
Our program provides a unique opportunity for practicing clinicians interested in advancing their careers through an integrated curriculum that not only emphasizes educational, health, and management theory as it applies to clinical practice. Students will engage with colleagues from across the nation in a variety of mediums to explore those theories in varying contexts. Students will be prepared and encouraged by the MSRC faculty to pursue presentation or publication of their research topics as well as to sit for the advanced credentialing exams offered by the National Board for Respiratory Care (NBRC).
Let's Chat
Get in Touch
The Master of Science in Respiratory Care team is here to help! Please email all inquiries about the program, application process, and curriculum to MSRConline@BoiseState.edu, and our team is happy to provide information and answer any questions about our program.