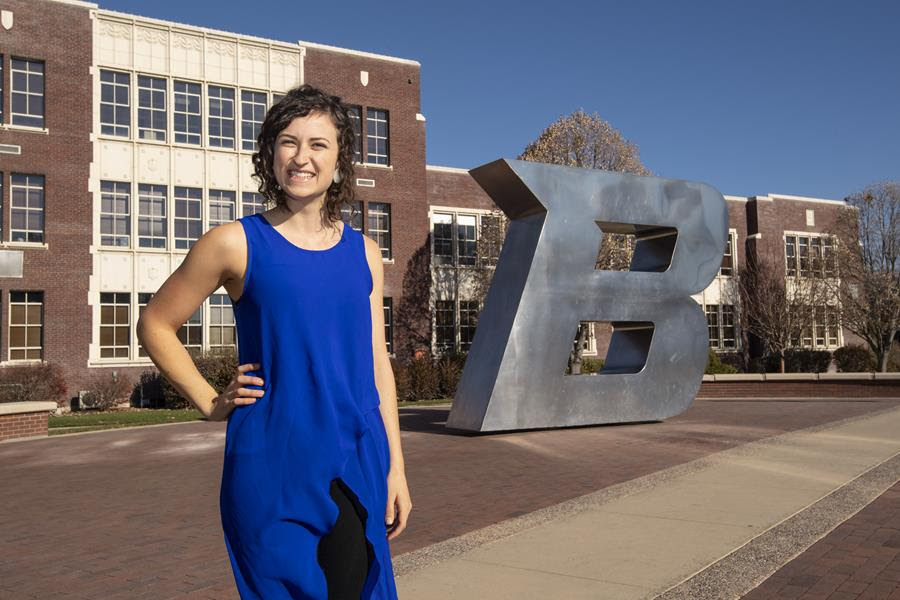 Alumna Elena Gallina Named a Rhodes Scholar
Recent Boise State University graduate Elena Gallina has been named a Rhodes Scholar.
The Rhodes Scholarships are the oldest and most celebrated international fellowship awards in the world. Applicants come from more than 320 American colleges and universities. One of 32 people chosen for the award this year, Gallina joins students and recent graduates from universities including Harvard, Yale, Stanford, Princeton, MIT and Johns Hopkins.
Rhodes Scholarships provide all expenses for two or three years of study at the University of Oxford in England and may allow funding in some instances for four years.
"I am thoroughly overwhelmed; I'm still in shock!" Gallina said. "It's an incredible honor to be named a Rhodes Scholar and something I did not accomplish on my own. Boise State faculty, staff and students, particularly members of the Honors College, have put in hundreds of hours in helping me get here. I am grateful to all those who invested, not only in my professional and academic development but in my overall growth as a human being. A special shout out to my sisters and to Dr. Andrew Finstuen and Emily Jones of the Honors College, without whom I wouldn't have had the necessary courage and good humor to undertake the application process."
Gallina, who graduated from Boise State in May 2018 with a bachelor's degree in multidisciplinary studies and a minor in Arabic studies, is passionate about changing the way international governing bodies respond to disaster and the post-conflict reconstruction process.