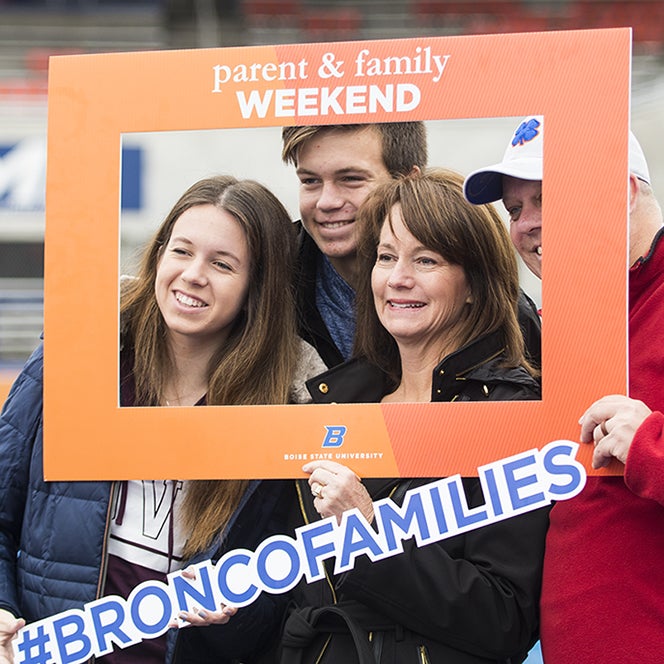 Parents and families can have a huge influence on a student's career and major aspirations. If you're here because you're wondering how you can support your student in their career development process, we can help!
You may have learned at BroncoVenture Orientation how important it is for your student to make their college experience count by engaging in career planning and preparation activities and experiences early and often. You can assist your student by connecting them with the resources available, such as Career Services, and reminding them often to engage in experiences outside the classroom that will help them become employable.
To best help your student, familiarize yourself with the resources available to them so that you're able to make specific recommendations to your student as needed.
Career Counseling and Job Search Advising
Encourage your student to make an appointment with one of our career counselors or job search advisors. Learn more about the career planning process and career counseling here.
Here are some of the things we can help with:
Decisions about majors and career paths
Administration and interpretation of career assessments
Career planning and becoming employable
Creating a career preparation plan
Searching for jobs or internships
Resumes and cover letters
Personal branding, LinkedIn, and your online presence
Interviewing
Who is helping your student? Meet our staff.
Virtual Career Center
Explore the Virtual Career Center with your student to easily find the best resources to meet your student's needs. From interactive virtual workshops to career information databases, your student can access to the tools needed to plan for a career or get a job in our Virtual Career Center.
The Virtual Career Center can help your student with:
Opportunities to Gain Experience
Career Services facilitates or assists with several programs that help your student gain experience, develop professional skills, and build their network, including Work U, internships, and on-campus student employment. To learn more, visit our Gain Experience page. Remember that our career counselors can assist your student with identifying and applying to the best opportunities to gain experience based on their individual career goals!
Workshops and Events
Career Services hosts or partners with other departments to host a variety of workshops and events to help your student plan for a career, expand their professional network, and connect with employment opportunities. See our event list for more information.
Handshake
Career Services posts on- and off-campus student employment opportunities, internships, and career employment positions on Handshake. Make sure your student knows about Handshake and how to access it! Have your students follow the instructions on this page to access their Handshake account.