A New Degree For A New Age
Bachelor of Arts in Digital Innovation + Design
The Bachelor of Arts in Digital Innovation + Design equips you with new ways of thinking and doing to solve real-world problems and foster innovation.
Want to learn more? Join us for an online information session or connect with a student success coach and claim your free application waiver.
Contact a Student Success Coach
Next Application Deadline: December 1
The application deadline for the first spring seven-week session has passed. Apply now to start classes in March.
The online digital innovation and design degree is delivered in a convenient, 100% online format, and admission is offered every fall and spring semester. All application materials must be received by the deadline to be considered for admission. You must apply separately for admission to Boise State University.
Program Details
Use the program detail cards to learn more about the online Bachelor of Arts in Digital Innovation + Design.
Choose Your Certificates and Focus Areas:
The Bachelor of Arts in Digital Innovation + Design will prepare students for user experience design, digital project management, creative content creation and data specialist positions.
In addition to the required first-year Certificate in Innovation and Design, students choose three certificates to create the degree that aligns with their interests and goals. Are you unsure which certificates best meet your needs?
Take The Design Your Experience Quiz
Activate and produce your ideas. Explore design, audiovisual and digital tools.
Establish a foundation in design thinking and human-technology interaction. Earn industry credentials.
Learn to lead projects, work with people and deliver value within an organization
Become a creative leader. Learn to influence others with your ideas.
Understand the needs of product users. Build an ethnography toolkit from field visits, contextual interviews and direct observations.
Gain knowledge to troubleshoot, diagnose and solve tech problems. Learn how to manage computer systems.
Grow into a high-impact leader. Hone your leadership style to address challenges.
Become an industry-ready professional, capable of creating and protecting resilient systems and networks.
Conduct a complete analysis, share insights using various data visualization tools. Create a data analysis case study.
Mobile Photography
3D Printing
Branding
Project Management
Mobile App Development
User Experience (UX) Design
User Interface (UI) Design
Artificial Intelligence
Web Development
Cybersecurity
Inclusive and Accessible Design
Prototyping
Debate and Feedback
Data Analysis
Graphic Design
Leadership
Blockchain
Virtual/Augmented Reality
Digital Innovation + Design Frequently Asked Questions
What is Digital Innovation?
Innovation is change-making. It starts with a new idea, no matter how small. Innovators take risks, try things out, fail and try again. Digital innovation is change-making for a new world, using emerging technologies to speed up the pace of change and extend its reach
What Does It Mean To Build Your Own Degree?
In the online Bachelor of Arts in Digital Innovation and Design, you don't just select courses from a list and hope for the best. We have curated a collection of certificates focused on the modern digital workplace. Each certificate includes two to four courses designed to give you hands-on experience with real-world projects. These certificates are the building blocks of your degree. You'll start by laying a solid foundation with the Certificate in Innovation and Design and then assembling a degree custom-made for your plans and aspirations. Along the way, you'll have academic and career support from program advisors and faculty.
Are Classes Live?
No, the online Bachelor of Arts in Digital Innovation and Design is fully online and asynchronous, which means no weekly class meetings. Certificates and courses in the degree may include some teamwork as you grow your skills in collaboration and empathy, but you and your team will coordinate how work gets done, much like remote work teams in industry.
When Do Classes Start?
Classes start about every seven weeks. You can see the start date for the next seven-week session on the Boise State academic calendar.
How Is This Different From a Graphic Design Degree?
No two graphic design degrees are exactly alike, but generally graphic design trains students in the areas of visual communication and art, and graphic designers can be responsible for creating individual visual elements, like logos or icons, or managing the entire visual identity of a brand. The online Bachelor of Arts in Digital Innovation and Design trains you in design approaches for an array of situations: managing projects, leading teams, generating content, making design decisions and delighting users and keeping them safe. You can develop a deep focus in an area of interest, like user experience, and gain complementary practice with project management, data analysis or leadership. And all along the way, you'll grow your aptitude for empathy, curiosity and collaboration.
Student Support
From application to graduation, students are supported throughout their education journey at Boise State.
Among The Top In The Nation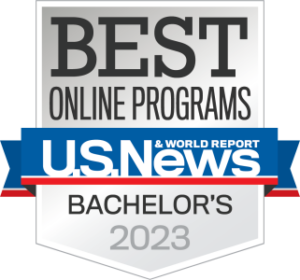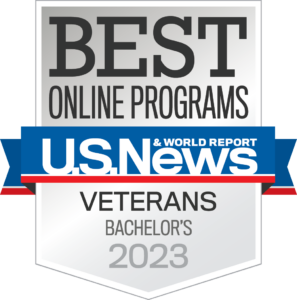 Digital Innovation and Design Program News
Didn't find what you're looking for?