These three pull-up banner options use our specific colors, fonts and logos to represent the spirit of Boise State University. They provide our colleges, departments and other university representatives with instant recognition as members of the university.
Ordering Pull-Up Banners
Pull-up banners may be ordered through University Sign Shop.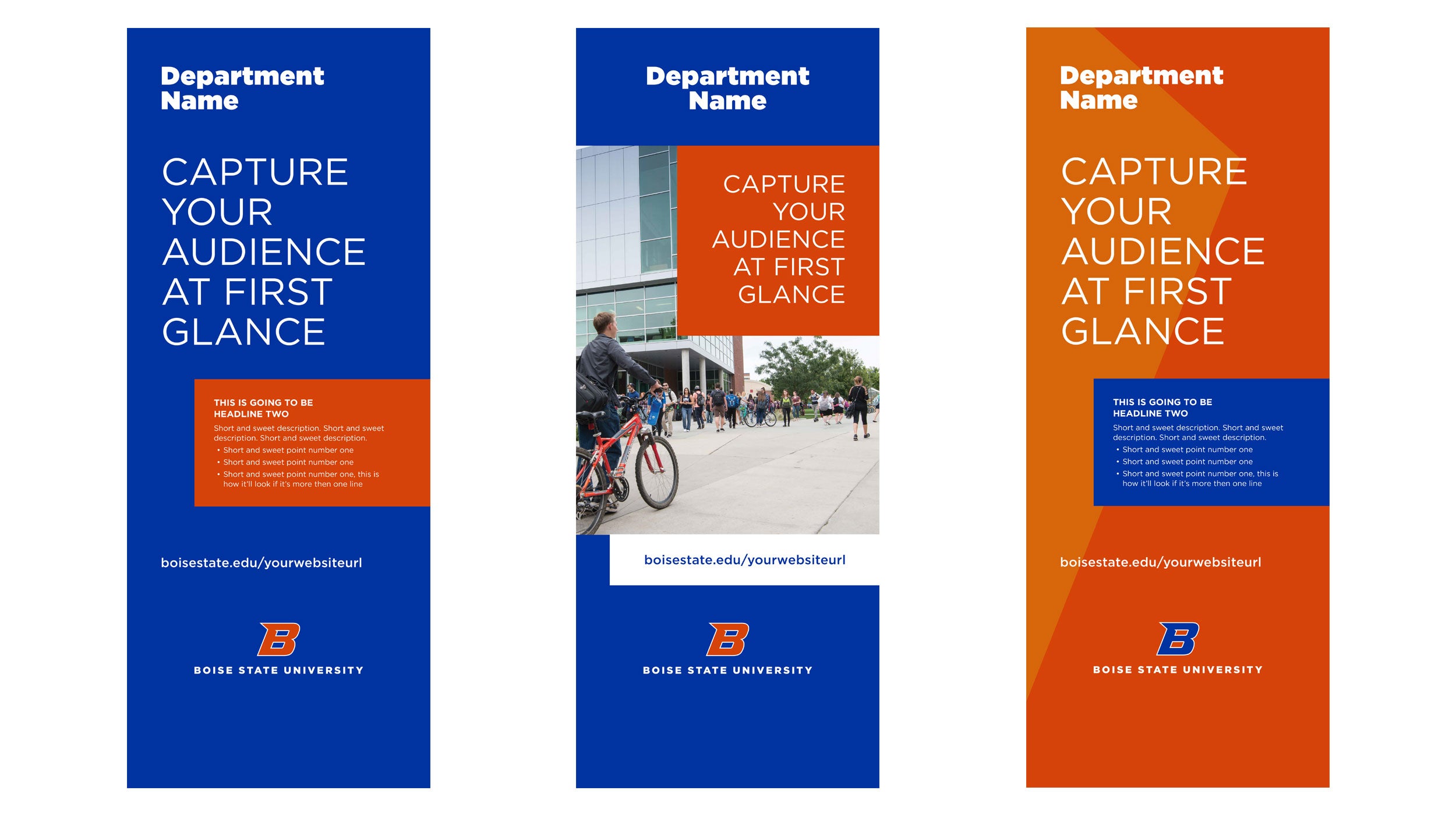 View and download Pull Up Banner Templates
Banner Guidelines
Banners that promote campus events and university departments and programs are permitted on campus, subject to the following restrictions:
Banners shall be installed only at approved locations by approved campus personnel
Banner installation components shall not damage the building and shall not compromise building safety and/or security requirements
Banners shall not be attached to sign posts, trees, other plant materials
Construction and design of the banner must be high quality
The size of banner shall be appropriate for the intended location
Banners shall not contain language, symbols, or graphics that are obscene or discriminatory in nature
Banners with a commercial message are prohibited
Academic and administrative signage should use the University Signature Mark in appropriate proportions and consistent presentations and use the University typography and colors. The correct use of the university name, typography and color promotes the consistent visual identity of Boise State University to students, potential students, faculty, staff and visitors.
Interior and exterior signage must be coordinated with Architectural and Engineering Services and may be ordered through University Sign Shop.