Program Benefits
An AACSB-accredited bachelor of business administration degree, with full membership awarded to the program by the Consortium for Undergraduate International Business Education (CUIBE).
A multi-dimensional business curriculum with an international emphasis.
The opportunity to learn a foreign language.
One-on-one degree planning and career advising. Add value to your degree by specializing in fields from marketing to sustainability, Japanese studies to entrepreneurship management.
Exposure to international trade and business development through internships, student-organized trips and study abroad opportunities. See photos and read about students' experiences
Leadership and professional development opportunities through the student-run International Business Organization.
Mentorships with the program's Advisory Board members and a network of alumni and trade professionals.
Grad Praises International Business Program and Professors
"The College of Business and Economics has played a pivotal role in my academic path and future career. From growing my interest in Asia to supporting my graduate school applications, the International Business Program truly changed my life's projection. I could not have asked for more supportive and erudite professors. The faculty was determinative in my college career, and they still unfailingly support my post-Boise State endeavors." — Greg Wischer, BBA international business '20, from Grand Forks, North Dakota
Read more about Greg Wischer
International Business Major and Minor
Major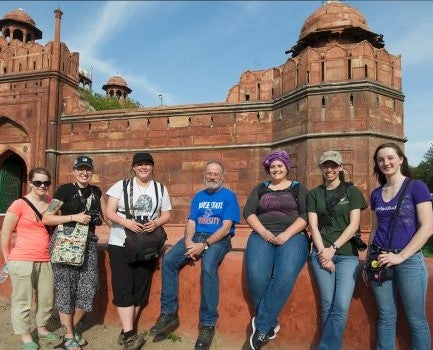 The BBA in International Business prepares students to meet the increasing demand for graduates who are equipped to compete in the global economy.
Minor
The minor requires 21 credits, including INTBUS 220 Go Global, and COBE and other upper-division courses.
Advising
Get help with deciding on a degree or major, course planning and semester schedules through COBE Advising Services.
Registrar's Office Links